October 27, 2016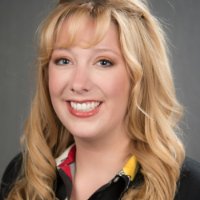 Lauren Stewart (3L) was featured on the American Bar Association Section of Labor and Employment Law's Weekly Spotlight section. Stewart is the current president of the Student Bar Association at The Catholic University of America Columbus School of Law in Washington, D.C. The ABA Section of Labor and Employment Law's Member Spotlight program is designed to focus attention on members and their work with the Section and Committees.
Since May 2016, Stewart has been working as a Law Clerk at Sutherland Asbill & Brennan LLP in Washington, D.C., where she hopes to continue gaining valuable insight and knowledge of her future career in labor law.
Stewart became a Section member in 2015 after attending the ABA Annual Conference in Philadelphia. She attended some of the conference sessions and found them to be insightful and interesting. Additionally, her labor and employment law professor, Roger Hartley, has been instrumental in encouraging her to gain more knowledge and experience in the field. This self-described "determined" future lawyer is a great member to get to know.
Click here to read Stewart's full profile.