October 24, 2016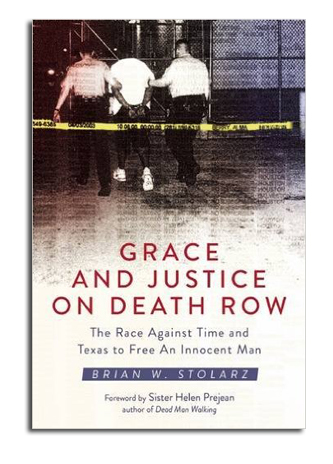 Brian Stolarz's '98 journey to free Alfred Dewayne Brown from death row is chronicled in his book Grace and Justice on Death Row: The Race Against Time and Texas to Free an Innocent Man. On October 23, 2016, Stolarz's book made the Washington Post bestsellers list in the Nonfiction/General section.

Stolarz thanked CUA Law in the book's acknowledgements:
"To The Catholic University of America, Columbus School of Law: Thanks for giving me my first-rate legal education and for your consistent support of Dewayne's case. From Deans Veryl Miles to Dan Attridge, I am proud of the way the school supported Dewayne's story. Thank you to Katie Crowley, who heard me speak about the case as a student and later organized a presentation for me to bring Dewayne back to school to tell his story with him. Thank you also to the Alumni Council for supporting me and the case."
In March 2016, Stolarz appeared on The Today Show to discuss the case. After years of committed pro bono engagement to Brown's case, Stolarz succeeded in persuading the Texas Court of Criminal Appeals to overturn Brown's conviction on the basis that prosecutors withheld evidence that could have aided Brown's defense.
In the Fall of 2016, Stolarz visited The Catholic University of America Columbus School of Law to share the story with students, faculty, staff, alumni, and friends of the Law School during CUA Law's Family and Friends Day.