October 17, 2016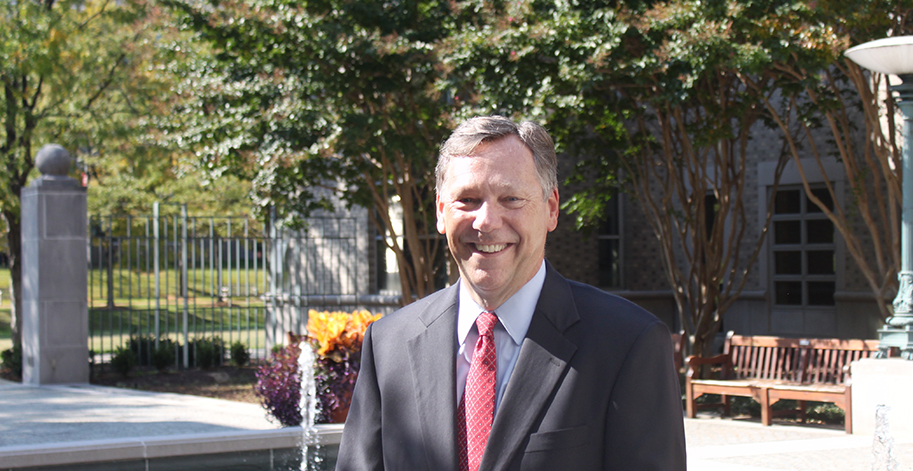 John Garvey, President of The Catholic University of America, recently announced the reappointment of Daniel F. Attridge as dean of the Columbus School of Law, effective through August 2021.
Daniel Attridge joined The Catholic University of America as dean of the School of Law and Knights of Columbus Professor of Law on February 1, 2013, after serving for 14 years as the managing partner of the Washington Office of Kirkland & Ellis LLP. An experienced trial and appellate lawyer, Dan has litigated cases before federal and state courts, administrative agencies, and arbitration panels throughout the United States.
Dean Attridge received his J.D. cum laude from Georgetown University Law Center in 1979. From 1979 to 1980, he clerked for Judge Oliver Gasch of the U.S. District Court for the District of Columbia.

Since taking the helm of the law school in 2013, Dan has been responsible for a number of major accomplishments. Under his leadership, the school has overhauled the first-year curriculum, enhanced the upper division curriculum by adding six new areas of concentration, launched a new Master of Legal Studies program that now offers five tracks, added two new clinics (Clemency and Criminal Defense), expanded the externship program, initiated a student-alumni mentoring program, upgraded the career placement office, launched a new alumni association, and significantly increased donations.

Click here to learn more about Dean Attridge.