October 07, 2016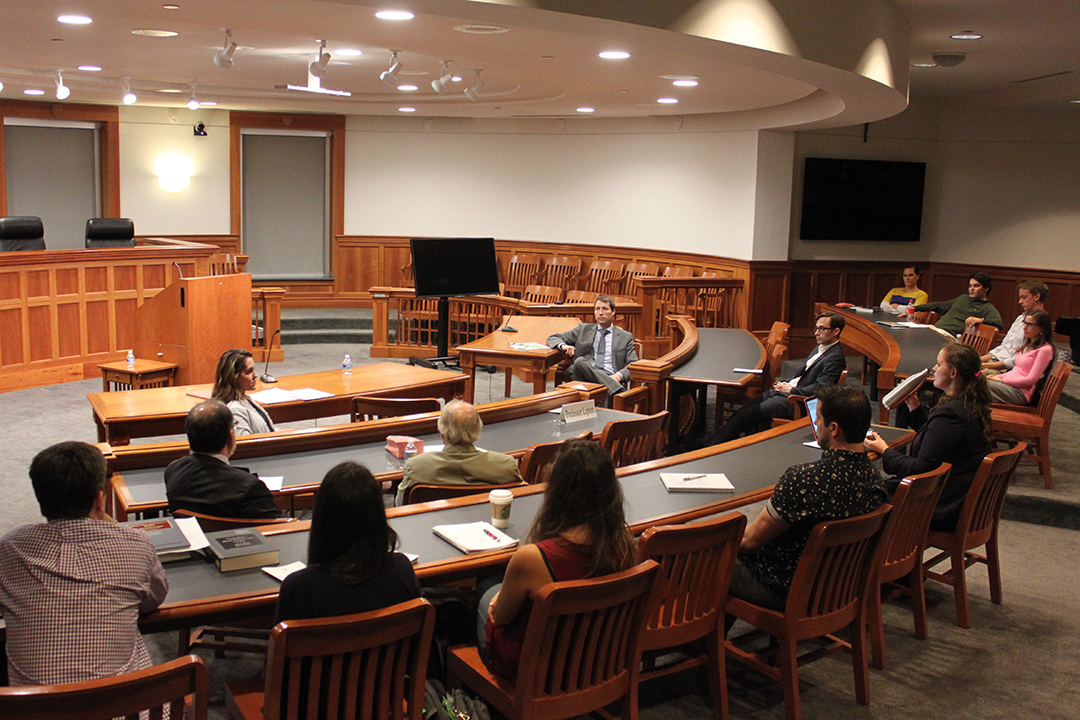 The Catholic University of America Columbus School of Law's Securities Law Program presented the second installment in the 2016 Lecture Series on the evening of October 5. Director of the Securities Law Program and CUA Law Professor David Lipton introduced speaker Scott W. Bauguess to a well-attended audience. Dr. Bauguess, who currently serves as the Deputy Director of the U.S. Securities and Exchange Commission Division of Economic and Risk Analysis and Deputy Director of the Office of Risk Assessment, discussed the importance of the Computerized Audit Trail System, "CATS" at the SEC in a talk entitled, "Why is "CATS" Essential to Securities Law Enforcement?"
Well, what is a Computerized Audit Trail System and is that really what the Securities Law Program wants to discuss. As Dr. Bauguess advised, in response to the audience directed question "what problems do you see in the securities market today," there probably is not a single enforcement or market structure issue for which CATS would not facilitate a resolution. The list of matters for which CATS will be utilized include: insider trading, high frequency trading, speed bumps, market mini-crashes, short selling, manipulation... you name it.
WHEW! Well does that mean that the SEC does not already have that information. Oddly enough, the SEC does not. Prior to the initiation of CATS, hopefully in November 2018, the SEC has relied and will continue to rely upon some computerized information and a large amount of published information, all coming from a variety of sources. Until CATS is fully operational, much of this information is culled and analyzed on spreadsheets with manual input. In the future, that can all be done through CATS.
"What seemed like a fairly mundane topic, with Dr. Bauguess's analysis, suddenly began to appear as a central aspect of the future operations of the SEC," Professor Lipton commented. Dr. Bauguess was assisted in his presentation with the thoughtful explanations of legal theory provided by the Securities Law Program graduate Christina McGlosson-Wilson '98, senior Special Counsel, SEC Office of Risk Assessment, Division of Economic and Risk Analysis.
Following the lecture, students were invited to a reception with alumni in the Keelty Atrium for a chance to network and engage in conversations.

Scott W. Bauguess, Christina McGlosson-Wilson '98, and Professor David Lipton