September 26, 2016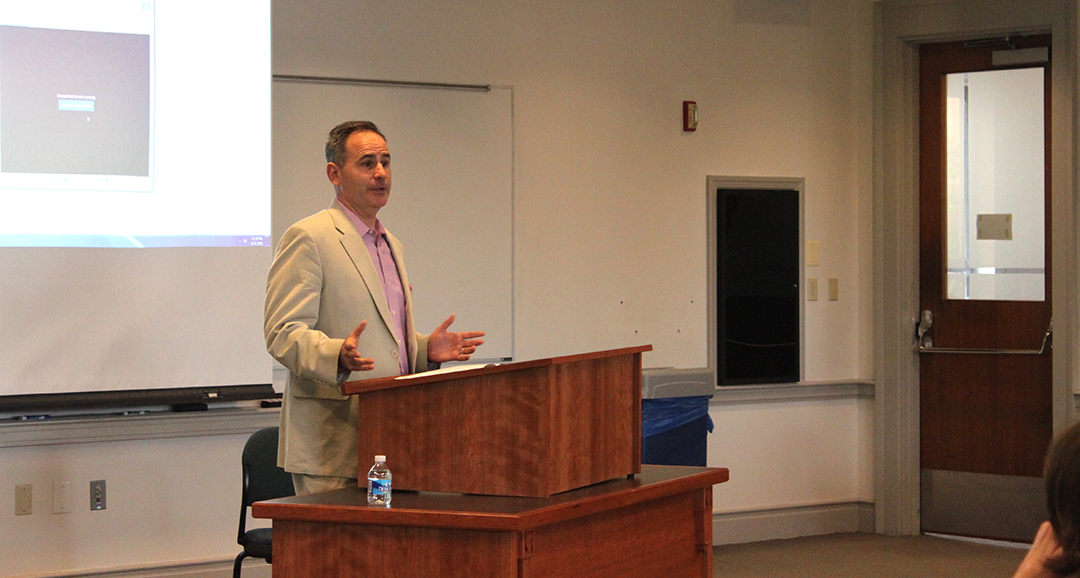 The Catholic University of America Columbus School of Law's first Faith In Action event of the semester featured Chris Pilkerton '99, Global Compliance Director for the Regulatory Change Program at JP Morgan Asset Management, who gave a talk entitled "The Ebola Orphans of Africa: International Adoption and the Kindness of Colleagues."
During the September 22 event, Pilkerton recounted how he and his wife Amanda saw an article written about Ebola orphans and decided they wanted to adopt four children from Liberia. They originally planned to adopt one child but then discovered the child had three other siblings. Soon after, they learned Liberia had a moratorium on adoptions and they would not be able to adopt unless it was lifted.
The Pilkertons' quest for adoption led them on a journey that has taken them to the halls of the US Congress, the United Nations, the office of the Liberian President, and the studio of CNN. The moratorium on adoptions was eventually lifted in Liberia, but, unfortunately, their adoption did not go through.
"We had hope, and we had our commitment to getting it done, That goal didn't work out, but all these people who had nothing to gain by helping us, ended up bringing their strongest, most important, most powerful contacts to the table to help advance our goal, " Pilkerton said.
Although, their goal of adoption did not work out, the Pilkertons were able to gather donations for thousands of Ebola orphans through the help of their neighbors and colleagues at JP Morgan.
"To me, faith is about hope, and it is about your personal commitment to making your goal happen. After that, is about the opportunity to talk to people, to work with them, to work with their contacts, and that's where grace comes in. You can't really control that part, but if you are doing the right thing then it all comes together, " he said.
The Pilkertons are now trying to turn their experience into something positive for the adoption and foster community. They are currently in the process of developing a project that allows foster kids to take culinary classes, which could possibly lead to future positions in the hospitality industry
Pilkerton reminded the students in the audience that there is always going to be an opportunity to give back to society, even if they do not go into traditional public service jobs after graduation. He also urged students to reach out to him if they are interested in working in the adoption or the foster care field.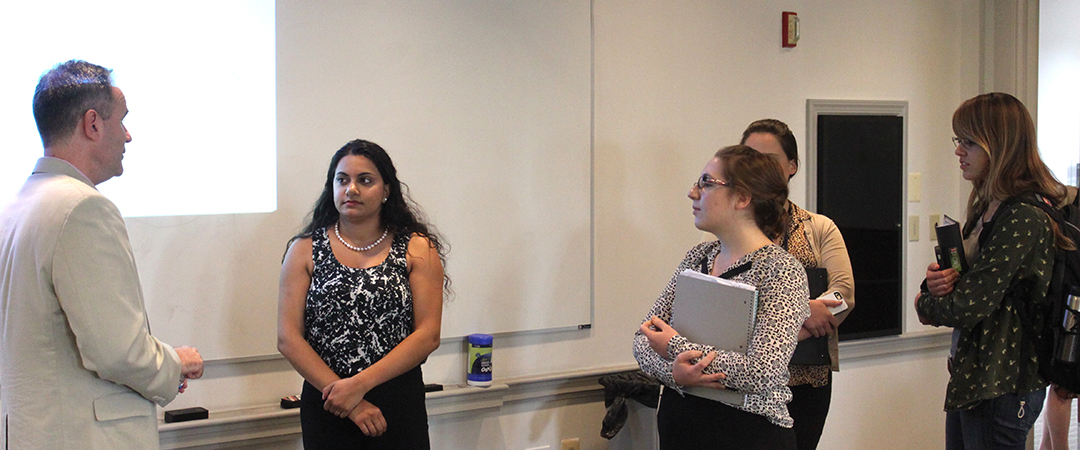 Pilkerton noted that he has found caring people in workplaces throughout his career - from prosecutors' offices, to the SEC to law firms and the corporate world. "You can always find some way to bring whatever your version of faith is, whatever cause is your passion to your job; people want to be a part of helping others. It's about the people, " he said.
After the talk concluded, students and faculty had the opportunity to ask questions about the adoption and foster field and speak with Pilkerton about his experiences.