August 22, 2016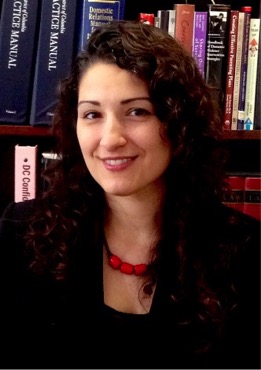 CUA Law alumna, Laila E. Leigh '10, is joining Columbus Community Legal Services as the Low Income Taxpayer Clinic's Qualified Tax Expert. She first joined Columbus Community Legal Services in 2009 as a student where the three semesters she spent followed by a six-month post-graduate fellowship instilled a strong conviction in the efficacy and importance of clinical legal education and a commitment to social justice lawyering. Leigh says she is thrilled to return to CCLS as a supervising attorney.
Since graduation from CUA in 2010, Leigh has had a wealth of interesting and challenging positions. Most recently, Leigh managed the Policy and Legal Services Program at Break the Cycle, a national non-profit organization serving youth ages twelve to twenty-four. At Break the Cycle, she supervised the direct legal services work of staff attorneys, holistically represented youth who experienced dating violence, stalking or sexual assault in various civil matters, directed youth education and outreach initiatives in the District of Columbia, conducted trainings for professionals, and developed community partnerships. Prior to Break the Cycle, she worked at Maryland Legal Aid where she represented clients in contested domestic relations and domestic violence cases and served as co-chair of the Family Law Task Force. She has provided substantive trainings for attorneys, special advocates, prosecutors, law enforcement officers, teachers, and government employees.

Leigh received an Honors B.A. from Loyola University of Chicago and a Juris Doctor from The Catholic University of America Columbus School of Law.