August 19, 2016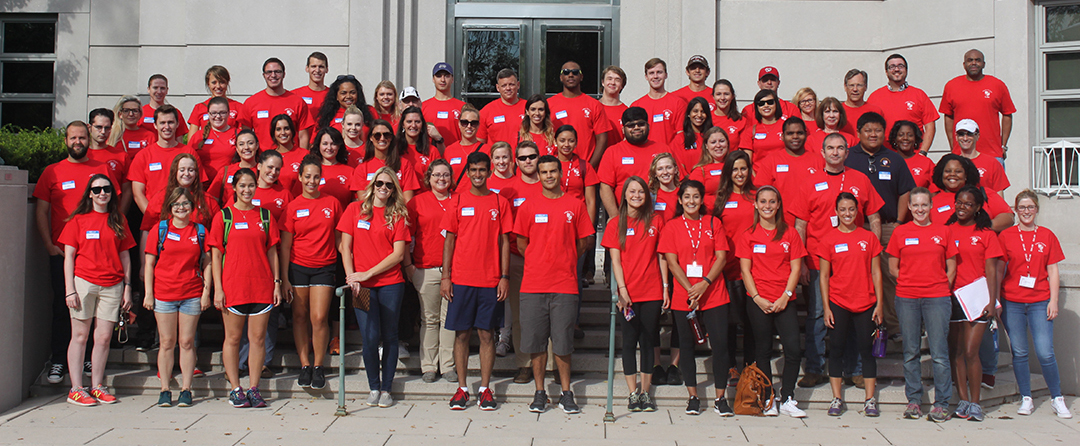 Cleaning, gardening, fixing up, or spending time with the elderly won't show up on a law school class syllabus, but those activities are nonetheless an integral part of CUA Law's long tradition of dedication to service.
Community Service Day, held on the final day of Orientation Week for the incoming class on August 18, drew an enthusiastic crowd of new students who dispersed out across northeast Washington, D.C., for several hours of volunteerism and fellowship.

The day is intended to emphasize the importance of service and pro bono work that is instilled at CUA Law. Community Service Day also introduces students to their new surrounding community and gives students a chance to get to know each other before classes kick off.
There were opportunities for service at five local sites: St. Anthony Catholic School, Washington Yu Ying Public Charter School, the Armed Forces Retirement Home, Carroll Manor Nursing and Rehabilitation Center, and Ronald McDonald House Charities, all within a short drive of the Columbus School of Law.
Before they boarded busses to their respective sites, students had a chance to hear from Campus Ministry staff. "This is a really great way to start off your time here at CUA Law by getting to know our neighborhood and each other," Associate Director of Campus Ministry and Community Service Emmjolee Mendoza Waters said.
"As lawyers you will be working for other people and advocating for other people. So make sure you know who those people are; they might be the poor here in our community."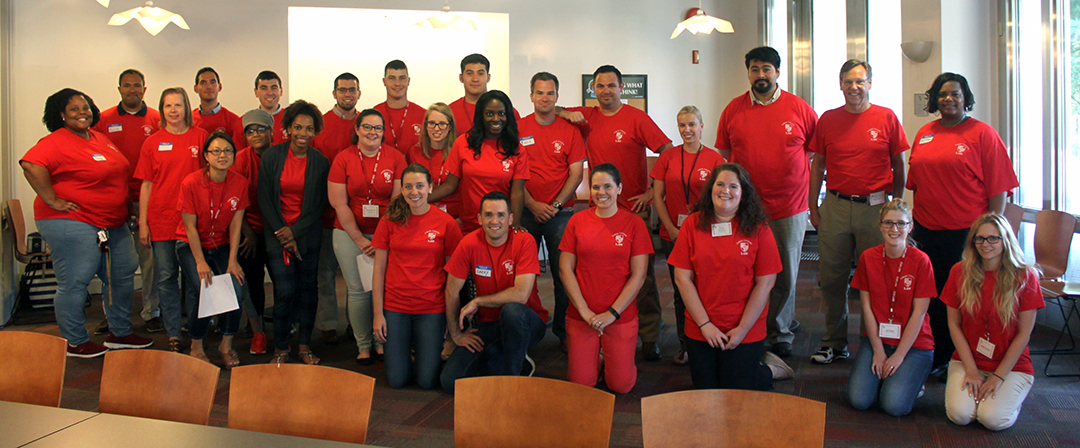 For the first time, evening students also had a chance to participate in Orientation Community Service day by sorting school supplies and packing backpacks for local children in need. The school supplies were donated by faculty, staff, and students and will be given to children at a Back to School Carnival organized by Veda Rasheed (3E) on August 20.
"I want to thank everyone for coming out to help pack the school supplies bags for the children ages 8-16 here in this area," Rasheed said.
As in past years, the students were joined by some members of the faculty and staff of the law school. Aoife Delargy, the Pro Bono Coordinator for the Law School who organizes the activities, said Community Service Day is the perfect way for participants to end their very first week as CUA Law students

"This was a great opportunity for students to get to know their new classmates in a fun and interactive way," she said.