July 25, 2016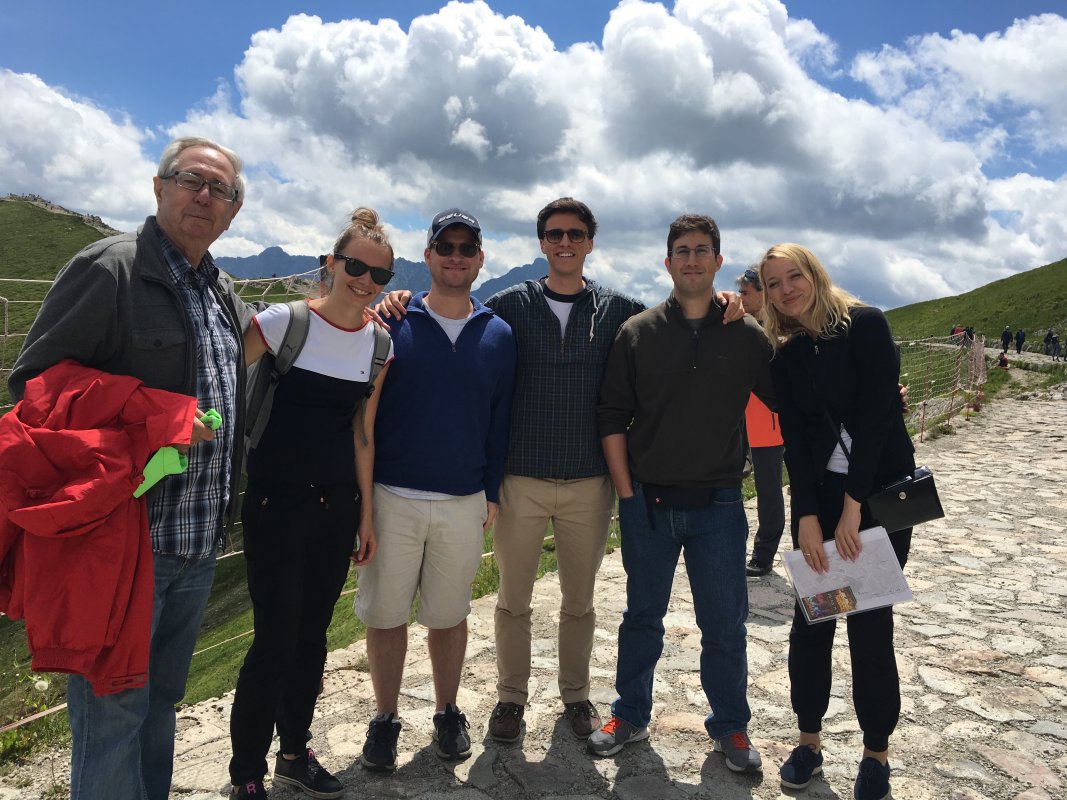 Professor Ludwikowski and CUA Law students in Zakopane, Poland
This summer students traveled to Cracow, Poland, to participate in the International Business and Trade Summer Law Program from June 11 - July 13. The Cracow Summer Program was designed to foster an academic exchange between The Catholic University of America Columbus School of Law and the Jagiellonian University of Cracow. Established in 1992, the Program celebrated its 25th Anniversary this year.
Students received an intensive training in global aspects of modern trade, comparative perspectives of regulated industries and antitrust laws in the U.S. and the European Union, international business transactions, and other substantive areas of law. Unlike most summer abroad programs, a number of English-speaking law students from Polish universities also participated which allowed students the chance to develop cross-cultural friendships and networking opportunities. The Polish and American students attended classes together, lived together and participated in all co-curricular activities together.
"We lived and worked alongside Polish students and became fast friends. We got to know each other outside of class, discovering both similarities and differences between Polish, American, and European culture," John Gekas '18 said.
Students also had the option to extend their stay in Poland to complete a short-term not-for-credit legal internships. The Program has numerous placements in Warsaw and Cracow in European law firms, and the branches of American law firms in Poland, such as White & Case, Price Waterhouse or Weil, Gotshal & Menges.
The 25th anniversary of the Cracow Summer Law Program was celebrated with three main events: the International Career Panel and Networking Reception at the Embassy of the Republic of Poland in Washington D.C., the reception for the students during the field trip to the Tatra Mountains in the resort town of Zakopane, Poland, and the closing ceremony for the program participants at the Jagiellonian University, in Cracow.

"While the Program is highly demanding and time consuming, it is more importantly an intellectually rewarding and stimulating venture," CUA Law Professor Rett Ludwikowski said. "It provided an opportunity for cultural and professional interaction between the students and faculty from Poland and the United States, who left Cracow fully aware of their participation in fruitful dialogue between the finest legal minds of both countries."