June 30, 2016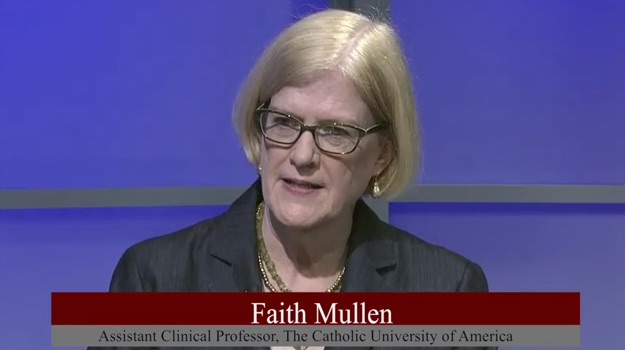 CUA Law Clinical Assistant Professor Faith Mullen appeared on the public access UDC cable television show, Sound Advice. Sound Advice, hosted by Dean of the University of the District of Columbia Shelley Broderick, is available in 200,000 D.C. households and provides information about legal issues affecting the District's most vulnerable residents.
Professor Mullen discussed the "Community Listening Project," which contains a wealth of findings that should impact how legal and social services providers-and the community as a whole-understand and respond to the experiences of people living in poverty. The project was sponsored by the D.C. Consortium of Legal Services Providers was authored by Professor Mullen and CUA Associate Professor and Chair of the Department of Sociology Dr. Enrique Pumar.
Patty Mullahy Fugere, the Executive Director of the Legal Clinic for the Homeless and Kristi Mathews, Grass Roots Advocacy Coordinator at the Legal Clinic for the Homeless also appeared on the program. The program will run from June to August in homes throughout D.C.
Click here to access Sound Advice online.