June 22, 2016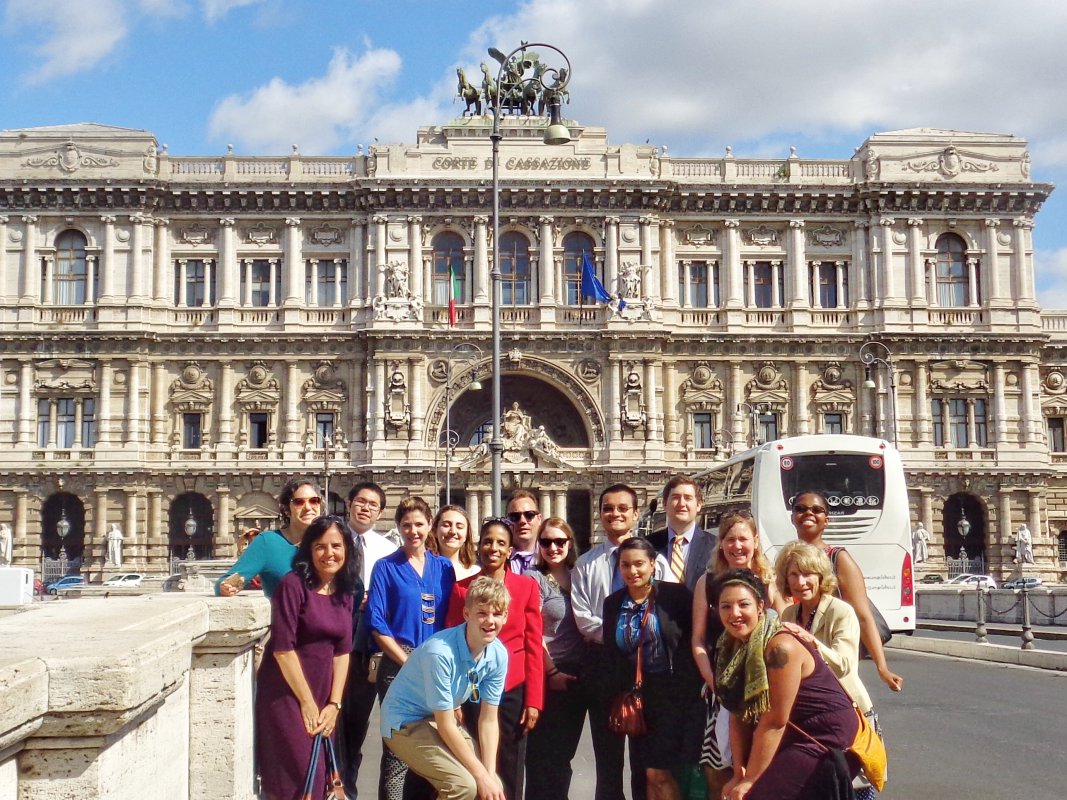 Fifteen students participated in Catholic University's fourth International Human Rights Summer Law Program in Rome from May 21 to June 11, 2016. Offered for the first time in 2011, the Program allows students to earn four credits in an academically intense program in which they may select two out of three courses of study: International Environmental Law, Tax Policy and Human Rights, and Art, Cultural Property and Human Rights. The faculty for the 2016 summer program included CUA Law Professors Lucia Silecchia, Susanna Fischer and Regina Jefferson.
Professor Silecchia, the director of the program, commented, "This year, as in other years, students worked very hard and, I hope, had a chance to experience the city of Rome and explore areas of law that they had not previously had the opportunity to consider. My colleagues and I taught in areas that were very diverse but that also asked some of the same fundamental questions as to how we can, do, and should use law to protect human dignity and human rights in so many different areas. It was an exciting opportunity to explore essential questions of human rights law in a beautiful city that has played a central role in religion, history, art and culture for millennia. Throughout history, some of the most profound questions facing each generation have revolved around questions of human rights -- and their correlative responsibilities.
The nature of these rights, their source, and their scope are among the most important questions of the social order. Sadly, both historically and in our present time, there is no shortage of examples of the violation of human rights and disrespect for human dignity, particularly with respect to those who are the most vulnerable. Fortunately, however, it has also been my observation that there are many willing to dedicate themselves to the preservation of and protection of human rights and dignity in our fragile world. This is a task that, in a particular way, falls to lawyers whose special training and knowledge allows them to work in and with the institutions and legal authorities that can protect, promote and clearly articulate fundamental human rights. It is also a task that lies very close to the heart of the mission of the Columbus School of Law, which includes a core commitment to the ideals of the dignity of each human person; respect for the inviability of all human life; justice rooted in the common good; the recognition and protection of human rights as gifts of the Creator; care for the poor, the neglected, and the vulnerable; and the obligation of love for one another."