June 09, 2016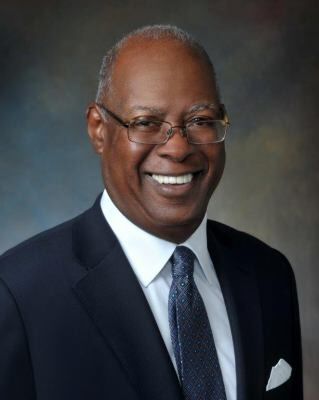 CUA Law alumnus and retired Monmouth County Judge, Lawrence M. Lawson '72, was awarded with the New Jersey Law Journal's 2016 Lifetime Achievement Award. The award recognizes those who have left an imprint on the legal history of New Jersey, "whether through their work on the bench, assisting those in need of legal services, building a firm or any other means."

Lawson will be presented with the award on June 15 at a Professional Excellence Awards dinner in Florham Park, New Jersey.
After graduating from Bowie State University and obtaining his J.D. from the Columbus School of Law, Judge Lawson engaged in private practice for several years. He served as the Municipal Prosecutor for the City of Asbury Park from 1981 to 1986, and was Mayor of Neptune Township from 1984 to 1986. In 1987, he became the first African-American judge appointed as a Judge of the Superior Court in Monmouth County. He served in the Civil and Criminal Divisions until 1993, when he was the first African American in New Jersey to be elevated to the position of Assignment Judge.

Judge Lawson retired from the bench in 2014 and joined the Tinton Falls law firm of McElroy, Deutsch, Mulvaney and Carpenter,LLP. where he focuses on mediation and arbitration work and serves on the firm's Diversity and Inclusion committee. Judge Lawson currently serves as a trustee of the Retired Judges Association of New Jersey, a member of the state's Special Committee on Attorney Ethics and Admissions and on Senator Cory Booker's Judicial Appointment Committee. He also serves on several state Supreme Court committees, including the Committee on Minority Concerns, Committee on Evidence, Joint Committee on Criminal Justice and the Standards for Comprehensive Enforcement Committee. He is a member of the United States District Court of New Jersey Panel of Mediators.