June 01, 2016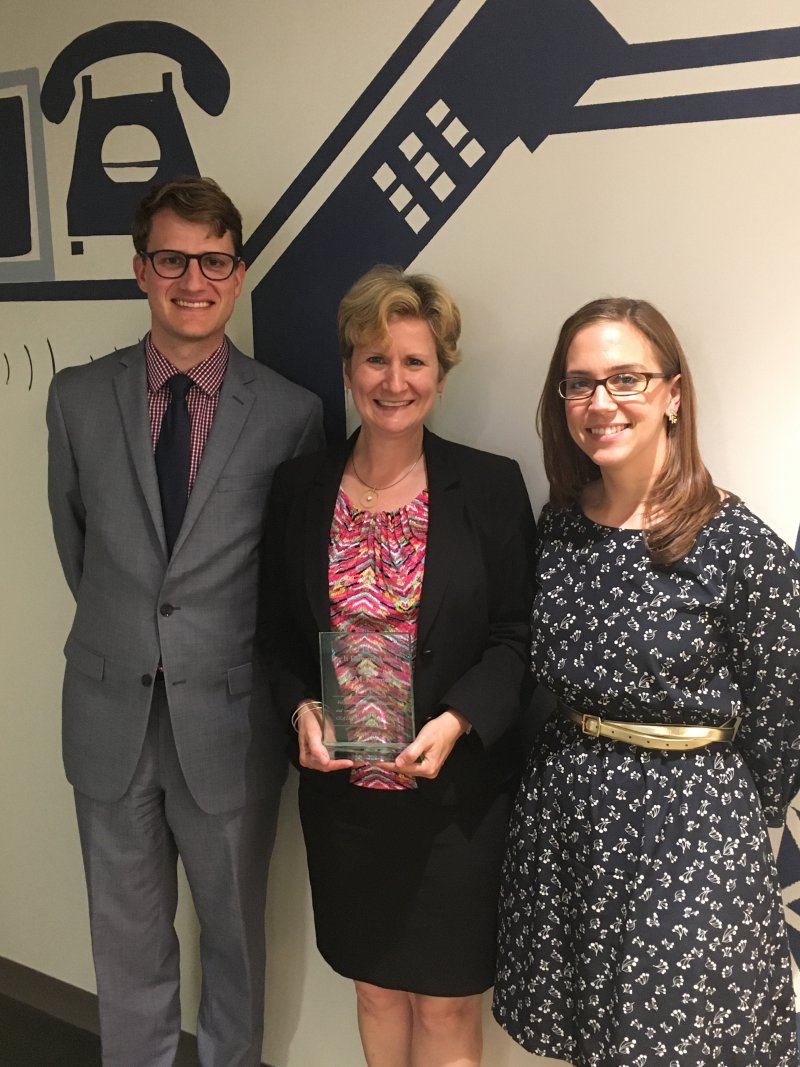 (L to R: Jonathan Campbell '09, Co-President of CLIAA, Julie Kearney '98 and Sarah Aceves '09, Co-President of CLIAA)
Julie M. Kearney, CUA Law and Technology Institute Class of 1998, is the recipient of the first annual Pay It Forward Award for outstanding contributions and commitments to the Institute and the Communications Law Institute Alumni Association (CLIAA).
Kearney received her award at the 2016 reception honoring the CUA Law and Technology Institute (LTI) graduating class on May 26. In its second year, this event, sponsored by CLIAA, recognized graduating students and their accomplishments and welcomed them into the CLIAA organization.
Kearney is the VP of Regulatory Affairs for the Consumer Technology Association, where she represents CTA's member companies before the FCC and other government agencies. She has been an indispensible member of the CLIAA community, serving as a mentor to Institute students and graduates and hiring Institute interns and employees. She is an active contributor to the Institute, having been a patron subscriber to the Catholic University Journal of Law and Technology (formerly CommLaw Conspectus: Journal of Communications Law and Technology Policy) for many years. Kearney has also served as a Host Committee member and donor to the 2012 and 2016 Milestone Awards. An active member of the Federal Communications Bar Association (FCBA) Kearney is past chair of the FCBA Foundation, currently serves on the FCBA's Executive Committee, and is running for FCBA President-Elect for the 2016-2017 term.