May 26, 2016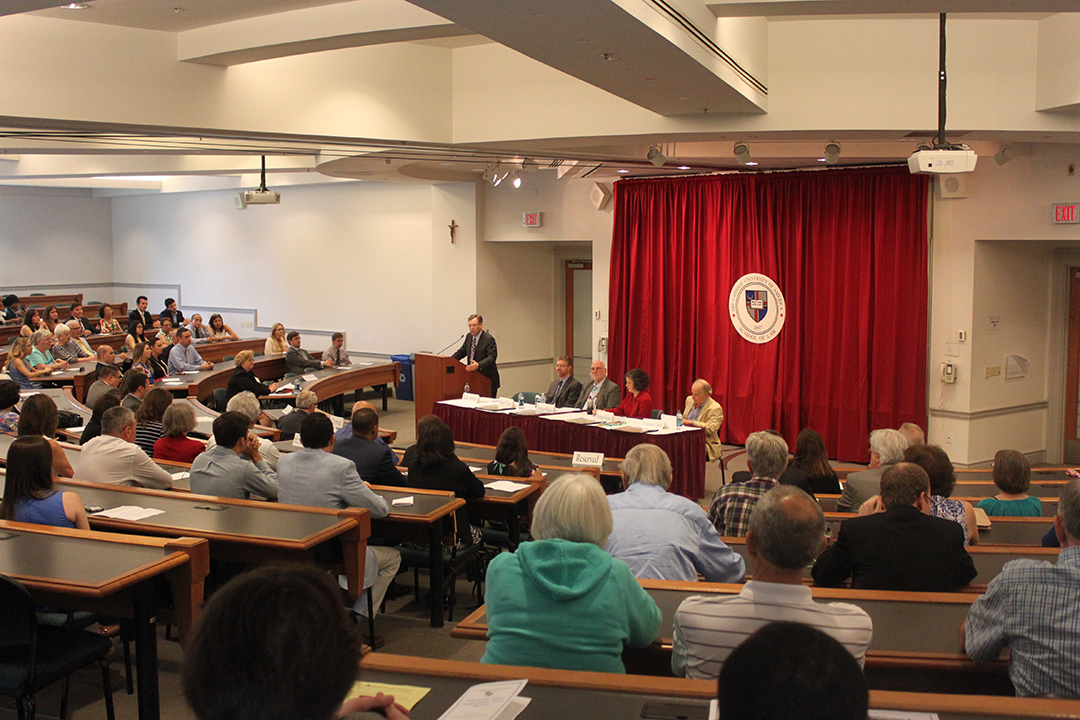 The Institutes and Special Programs Certificate Ceremony, held on May 26, in the Rev. William J. Byron S.J. Auditorium, invited graduates of the four certificate-issuing Institutes, as well as their guests, to celebrate their achievements.

Certification from these Institutes - the Law and Public Policy Program, the Law and Technology Institute, the Comparative and International Law Program, and the Securities Law Program-endorses the student as a graduate who offers employers a level of subject mastery that is significantly beyond that which may be learned in the general J.D. curriculum.
"These are students who have gone above and beyond the requirements for earning a J.D. degree," Dean Daniel F. Attridge said. "These students have seized the opportunity to focus on specific, substantive areas of practice. All of this, I believe, will make them particularly well-suited for a lifetime of service."

After the Dean's welcome remarks, the director of each program spoke of their pride in this year's graduates and discussed their accomplishments.

"Congratulations to our graduates. You earned this day through your hard work and we can't say congratulations enough," Professor Roger Colinvaux said, who is completing his second year as the director of the Law and Public Policy Program. Colinvaux spent a few minutes summarizing the projects his students created this year, that tackled such issues as organ donation, sex trafficking, tenants rights, and education. His fellow directors spoke of their students' great capabilities and bright futures.

"I am confident that each of you has a fruitful legal career ahead and I look forward to watching your transformation from law students to lawyers," Professor Elizabeth Winston read on behalf of Professor Megan La Belle, both co-directors of the Law and Technology Institute.
Students were also recognized for completing a concentration in Communications, Intellectual Property, Securities Law, and receiving a Master of Legal Studies degree.
Following the certificate ceremony, the graduates and their families celebrated with a reception in the Law School atrium. Click here to view all the photos from the ceremony and and click here for the reception photos.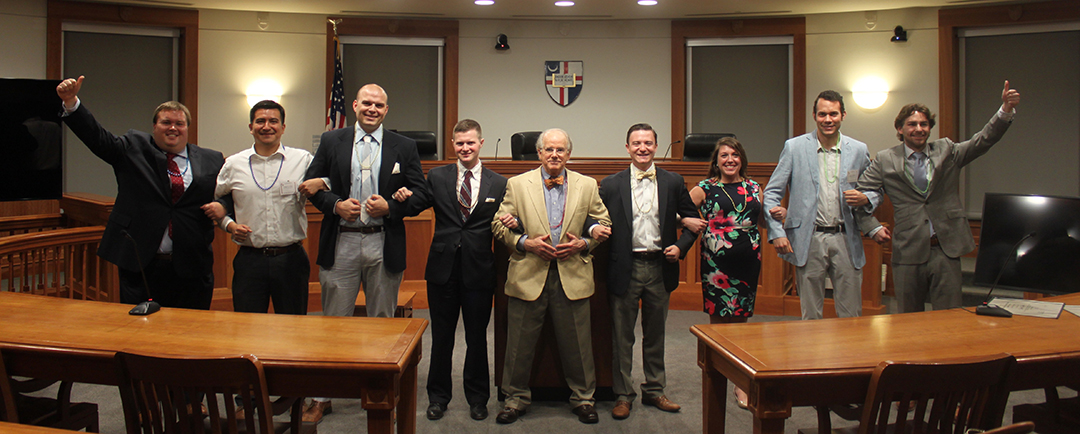 Securities Law Program Certificate Recipients
Sergio M. Chinos
Daniel E. Ferrett
Christopher J. Geissler
Gregory A. Lambros
Michael P. McDonald
Daniel Benedict O'Connell
James L. Severs
Kimberly Rae Thomasson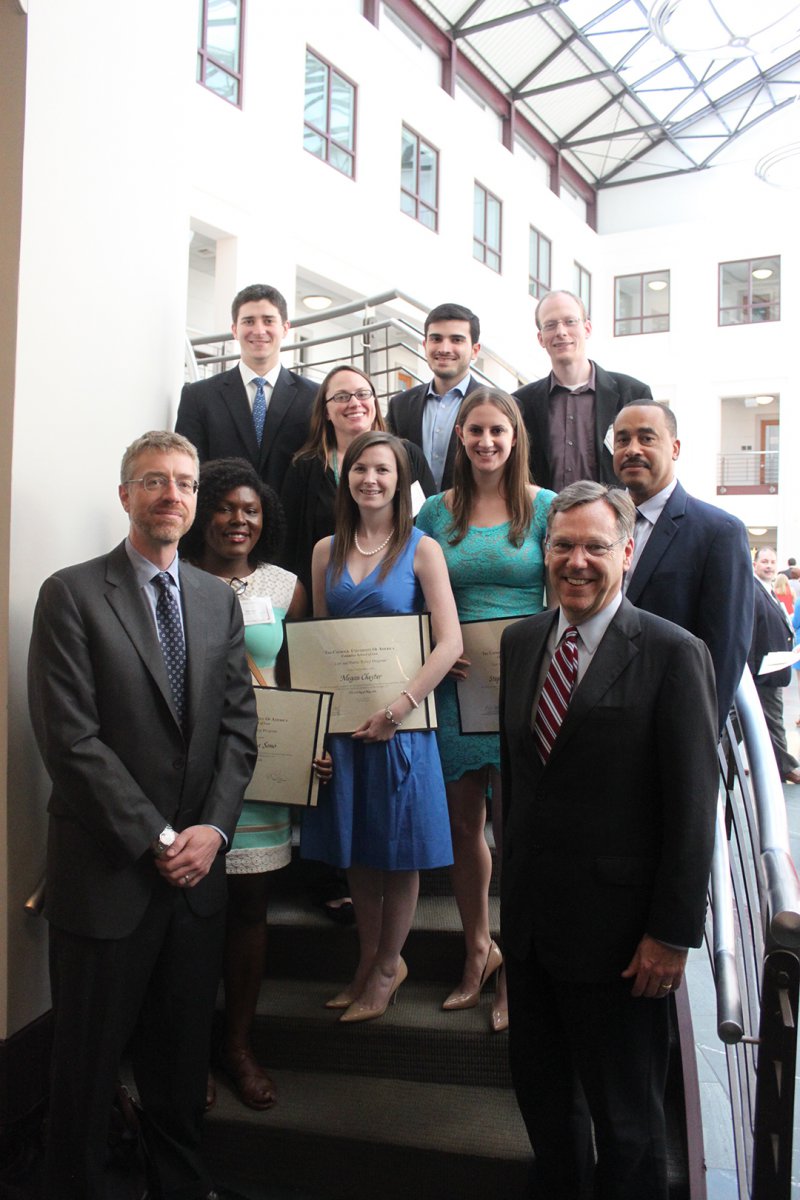 Law and Public Policy Program
Certificate Recipients
Beth Ann Barefoot
Megan Chester
Stephanie Paige Fekete
Caleb L. Hamilton
Wilfredo A. Maldonado
Jason Thomas Miller
Rita Fatima Sono
R. Chase Stelzer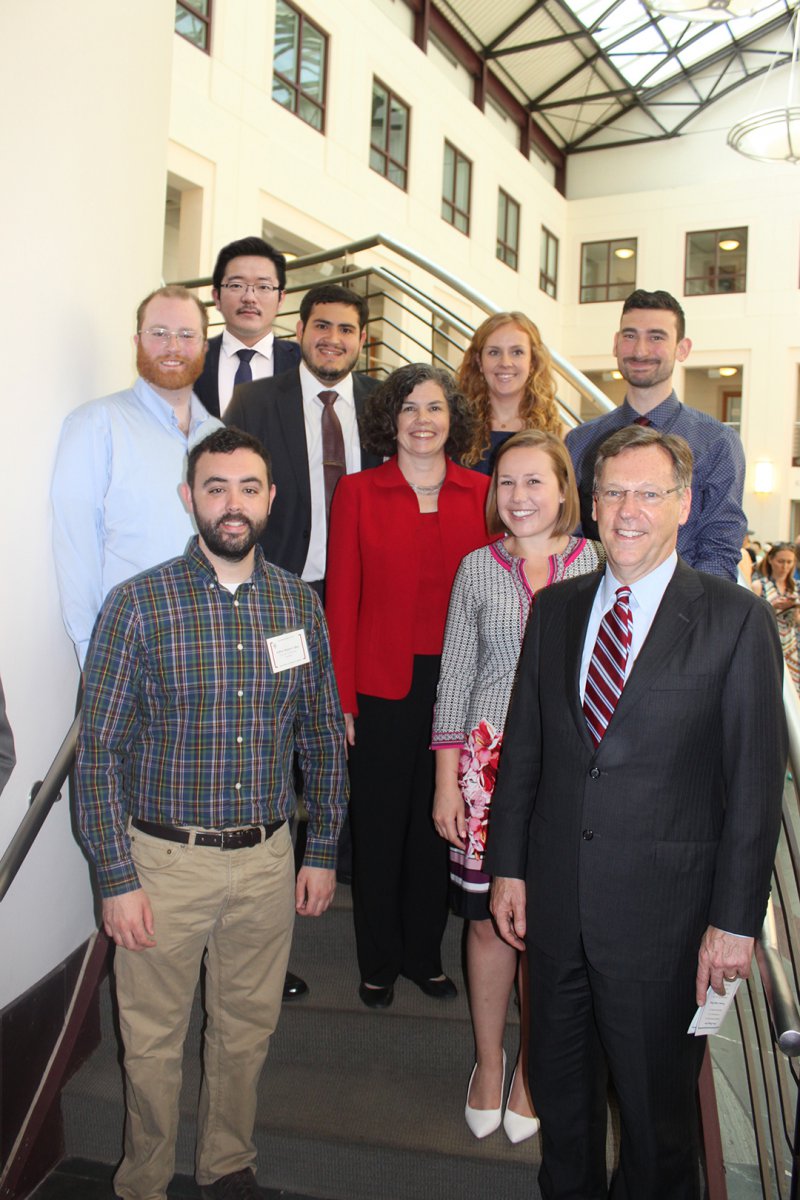 Law and Technology Institute
Certificate Recipients
Jeffrey Robert Allen
Lizbeth Mey-Lan Chow
Joseph Karnik Cortez Doukmetzian
Liang-Chi Russell Hsiao
Christopher Erich Mills
Molly McHale O'Conor
Alessandro Silverio Pacheco
John Ansel Sawyer Jr.
Danielle Kristin Thumann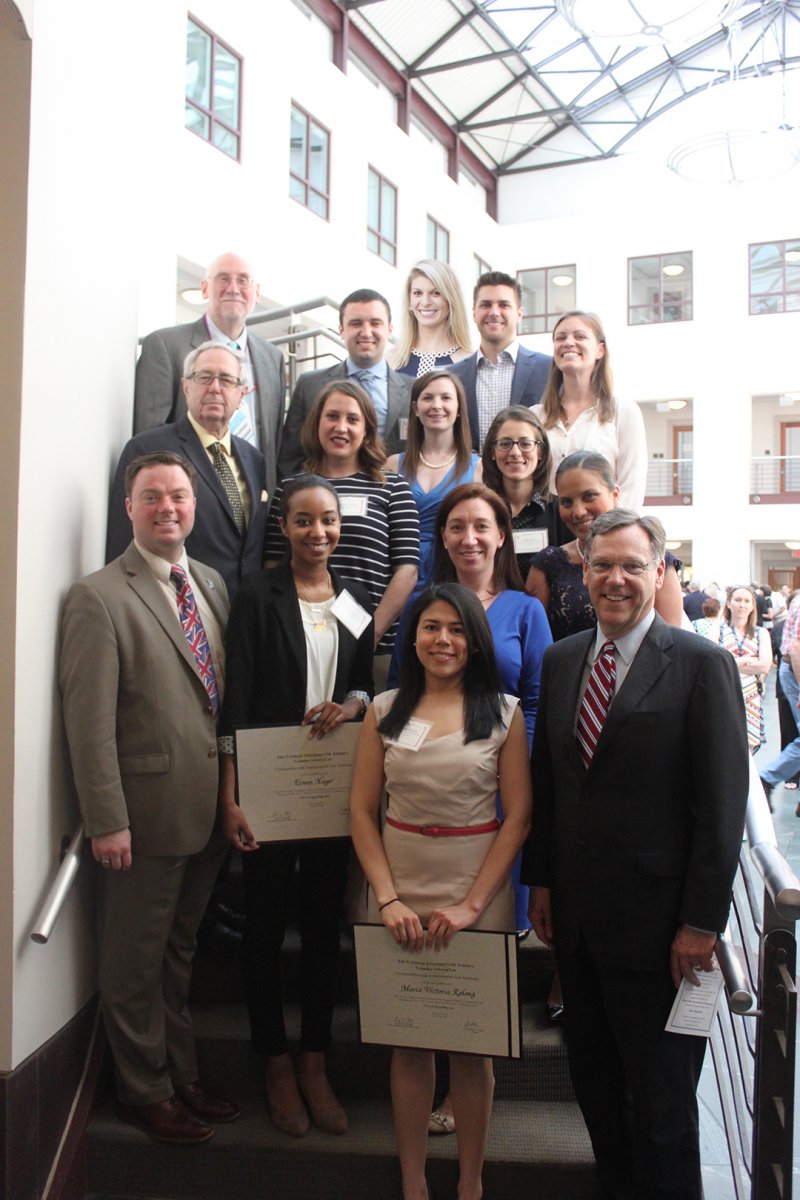 Comparative and International Law Institute
Certificate Recipients
Abdulmajeed Faleh Alhogbani
Robert Ignacio Alonso
Barrett Elizabeth Bles
Allia Larissa Borowski-Potter
Megan Chester
Stephen R. Fey
Eiman Hager
Charles Francis Hart III
Brittany Ives Hayes
Rachael Alexandra Hesling
Heather Marie Hester
Bradley James Hopek
Emily Ryan Ittner
Ryan Joseph Kile
Miriam Marleni Lamagna
Maria Victoria Rolong