May 16, 2016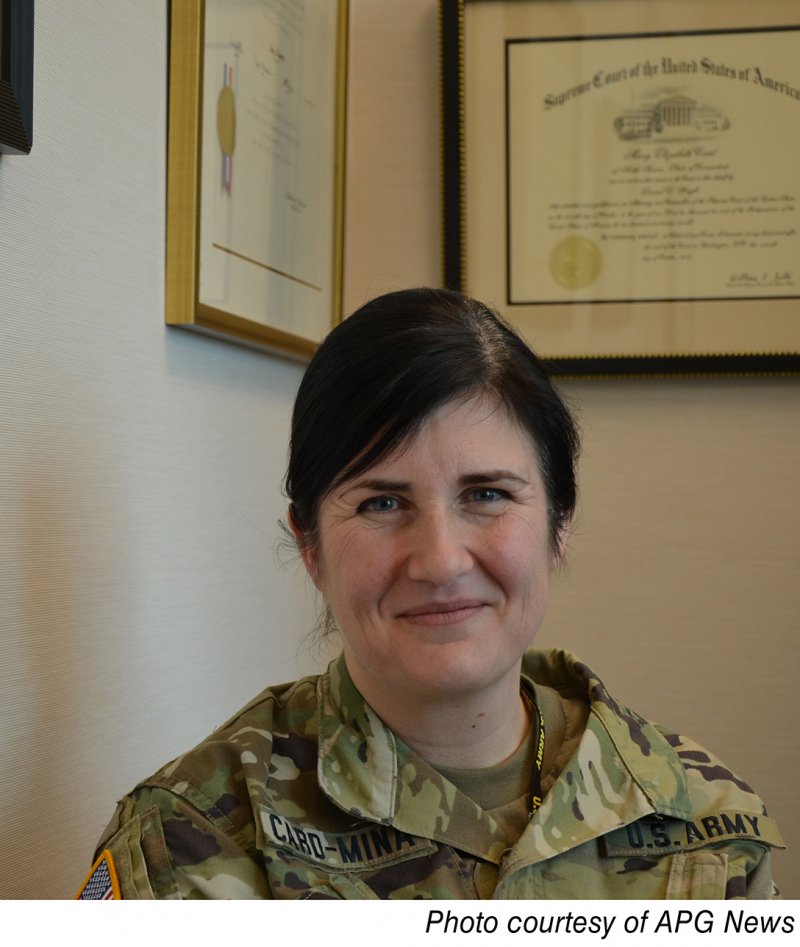 LTC Mary E. Card-Mina '96
CUA Law alumna, LTC Mary E. Card-Mina '96, is a recipient of the Virginia S. Mueller Outstanding Member Award. This award recognizes leading National Association of Women Lawyers (NAWL) members for their exemplary work and contributions to the organization. Card-Mina will accept her award at NAWL's Annual Meeting and Awards Luncheon on July 14, 2016 at the Grand Hyatt New York in New York City.

Click here for more information. Card-Mina was also profiled by APG News in March.

Female Soldier, attorney reflects on career

APG News
March 21, 2016
By Stacy Smith
. . .
Lt. Col. Mary Card-Mina, Staff Judge Advocate at the U.S. Army Communications- Electronics Command, or CECOM, is the highest ranking attorney service member at Aberdeen Proving Ground, Maryland. Just 20 years ago she never dreamed she would even join the Army. "I am really one of the first persons in recent memory in my family to join the military," she said.

Card-Mina said she first became interested in the military during her second year of law school when she interned with the Army JAG, or Judge Advocate General's Corps, in Germany at the U.S. Army Claims Service where she worked in the tort law branch examining accident and death cases with the Army as her client.
"I absolutely loved it," she said. "I loved the people; I loved the work, and at the end of the summer, I knew that was what I wanted to do."
. . .

Click here to read the full story.