March 23, 2016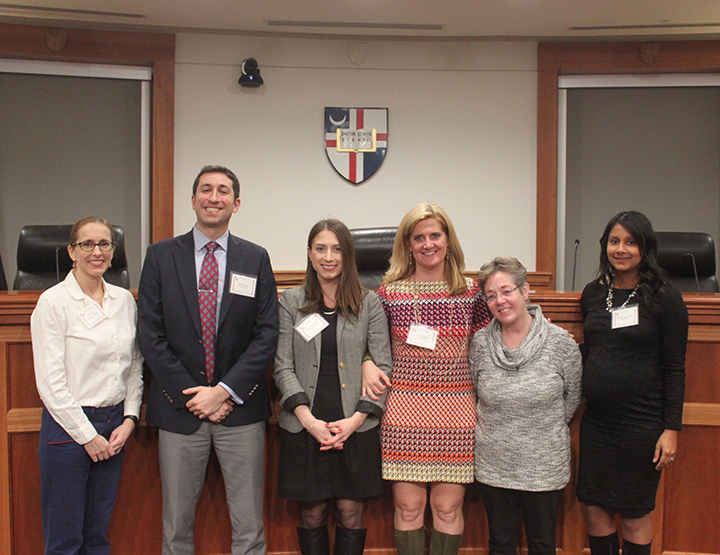 (From L to R Megan La Belle, John Zevitas, Claire Gartland, Anne McKenna, Maureen Feinroth, and Aliza George)
On March 21, 2016, CUA Law students, alumni, and faculty gathered together for the latest's installment, of the CUA Law Advantage in Action Series, this time with a focus on intellectual property and information privacy law. The CUA Law Advantage In Action Series was designed with the goal of connecting students and alumni around a particular area of the law to network and provide students with practical career advice and tips for breaking in to a specific field.
The evening began with opening remarks and introductions from CUA Law Professor and Co-Director of the Law and Technology Institute Megan La Belle. The panelists included: John Zevitas '11, associate general counsel at Legg Mason, Claire Gartland '14, consumer protection counsel at Electronic Privacy Information Center (EPIC), Aliza George '09, associate at Finnegan, Henderson, Farabow, Garrett & Dunner LLP, Anne McKenna '94, partner and chair at Silverman, Thompson, Slutkin & White, LLC and Maureen Feinroth '90, founder and principal of Capital Privacy Solutions.
The panelists discussed their experiences in law school that were beneficial to their current careers. "The family law clinic at CUA was an amazing experience if you want to do trial work," George said. "That real life experience really helped me going forward, especially when I first started out of law school at a litigation firm. I just had so much more experience than the other first years in my law firm class."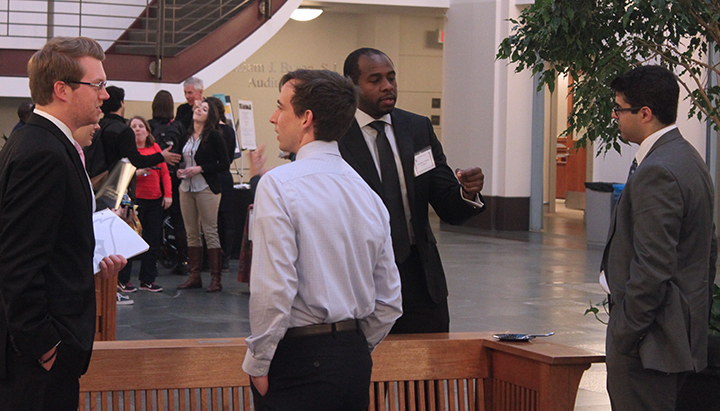 The panelists also gave industry advice and answered students' questions. Following the panel's discussion, CUA Law alumni who practice intellectual property and information privacy law joined current students for a networking reception. This provided alumni an opportunity to connect with others in their field and also introduced students to alumni in an area that is of interest to them. Introductions were made, business cards were exchanged, and professional relationships were established.