March 21, 2016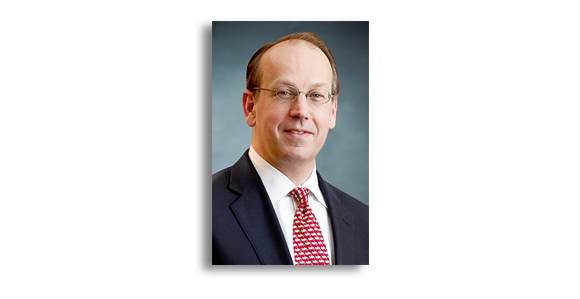 Paul Clement, former Solicitor General of the United States, will deliver the Commencement address for the Columbus School of Law on Friday, May 27, at the Basilica of the National Shrine of the Immaculate Conception. Clement served as the 43rd Solicitor General from June 2005 to June 2008. He has argued over 80 cases before the Supreme Court of the United States and more Supreme Court cases since 2000 than any other lawyer.
"We are very pleased that Paul Clement will deliver the Law School's 2016 Commencement address," said Daniel F. Attridge, Dean and Knights of Columbus Professor of Law. "Paul is widely admired for the extraordinarily high quality of his advocacy and his tireless dedication to pro bono representation, including on notable First Amendment religious liberty issues."
Clement's notable cases include NFL v. Brady and Hobby Lobby v. Burwell, among many others. Clement was recognized as the 2012 Lawyer of the Year by The Bar Association of the District of Columbia and as one of the 100 most influential lawyers in America by the National Law Journal in 2014.
Clement received his bachelor's degree summa cum laude from the Georgetown University School of Foreign Service, and a master's degree in economics from Cambridge University. He graduated magna cum laude from Harvard Law School, where he was the Supreme Court editor of the Harvard Law Review.
Following graduation, Clement clerked for Judge Laurence H. Silberman of the United States Court of Appeals for the District of Columbia Circuit and for Associate Justice Antonin Scalia of the Supreme Court. After his clerkships, Clement went on to serve as Chief Counsel of the United States Senate Subcommittee on the Constitution, Federalism, and Property Rights.
Clement is a Distinguished Lecturer in Law at the Georgetown University Law Center and a Distinguished Lecturer in Government at Georgetown University. He also serves as a Senior Fellow of the Law Center's Supreme Court Institute.