March 09, 2016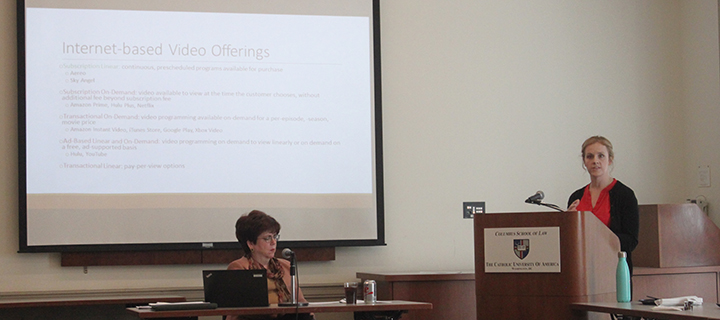 Molly O'Conor (3L) delivered the second Student Scholars Series lecture of the 2015-16 academic year on March 9th. O'Conor's scholarship, "A La Carte Channels: Big Ideas Take Some Getting Used To," discussed the Federal Communications Commission's recent proposal to reinterpret the term "Multichannel Video Programming Distributor" ("MVPD") to incorporate Internet service providers.
O'Conor argued that Internet programming should be incorporated in legislation, however, outdated video programming regulations should not be applied to the nascent internet. "Our understanding of the Internet has grown exponentially and a statutory and regulatory structure should reflect that understanding," she said.
O'Conor proposed that Congress take steps, along with the Federal Communications Commission, to write a new regulation to define the Internet's affect on the way the public receives programming. The Commission's proposal comes on the heels of two cases, Sky Angel U.S., LLC and American Broadcasting. "The Internet is a whole new industry and it should be treated as such…the only option left is for a Congressional movement to address the Internet and recognize the difference between MVPD and the online service options," she said.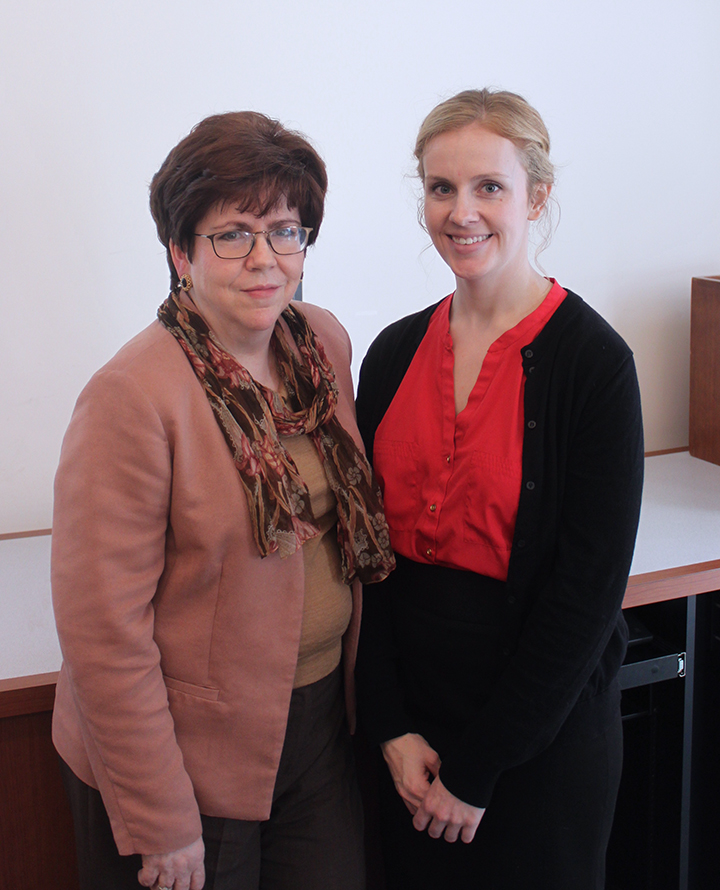 Current partner at Wilkinson Barker Knauer, LLP and adjunct professor at CUA Law, Rosemary Harold, served as the respondent for O'Conor's lecture. After the lecture, O'Conor took questions from the audience, and students had the opportunity to engage in conversations with faculty and guests.
The Student Scholar Series was founded by CUA Law Professor Harmon in 2009. It was established in order to recognize notable legal scholarship produced by students during the academic year and to foster the practical skills associated with presenting and defending that scholarship in a professional conference-style setting.
To view the presentation on CUA Law's Youtube Channel, click here.
(From L to R) Rosemary Harold and Molly O'Connor