January 21, 2016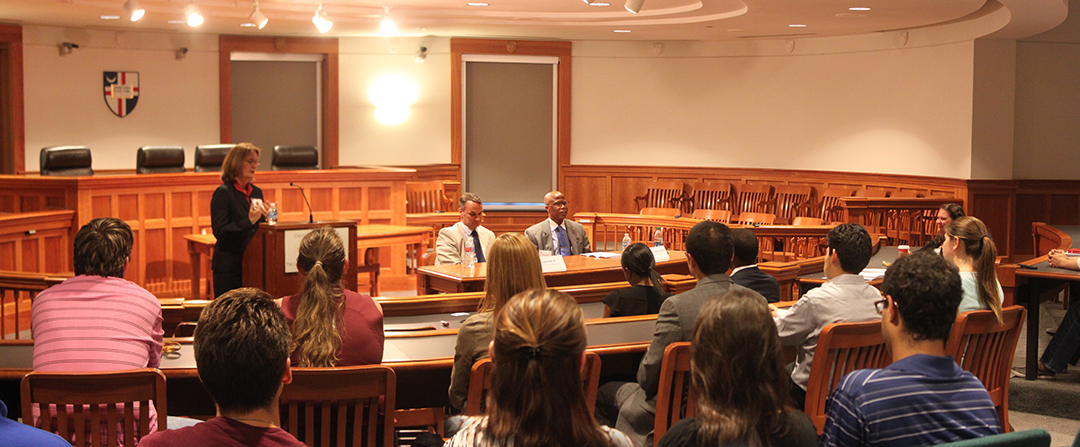 Photo from the CUA Law Advantage In Action Series on Criminal Law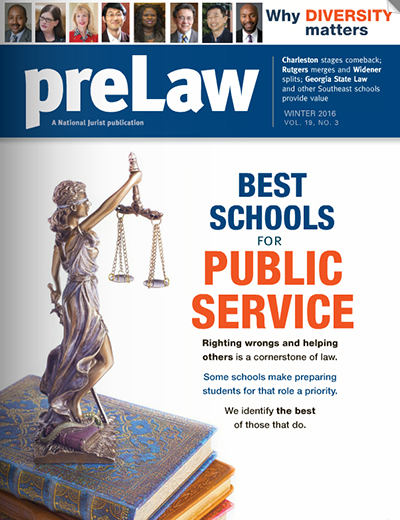 In the winter 2016 edition of preLaw magazine the Columbus School of Law was recognized as one of the best schools for students who are interested in a career as a Public Defender or Prosecutor. The Law School was ranked 5 out of the top 20 schools that were selected.
With any ranking it's always a question of how the schools were selected. The article notes that the magazine gathered data from the ABA, U.S. News & World Report, and the individual law schools. They then based the "honor roll" on three factors: Employment, Curriculum, and Financial. 
In August 2015, the Law School began its CUA Law Advantage In Action Series career panel discussions. These career panels are designed to bring alumni to campus and discuss their careers, the paths they took to get there, and to answer questions and network with students. The first panel focused on Criminal Law and featured CUA alums George E. Simms, III '82, Deputy Assistant State's Attorney for Montgomery County, Maryland and Todd Petit '97, Public Defender for Fairfax County, Virginia, and was moderated by Professor Mary Leary.