January 19, 2016
CUA Law students traveled by bus to the Washington Hebrew Congregation where they joined CUA undergraduates and many local volunteers to participate in the Martin Luther King Jr. Day of Service. Prior to boarding the buses, CUA Law students joined students, faculty, and staff from all other areas of The Catholic University of America to enjoy bagels, coffee, and conversation. The gathering was addressed by Thomasine Johnson, Associate Vice President for Public Safety, who shared a personal story about her mother, who marched with MLK in 1963 and whose brother died during the 1968 riots in Washington, DC. President Garvey shared thoughts and encouragements before joining the students boarding the buses.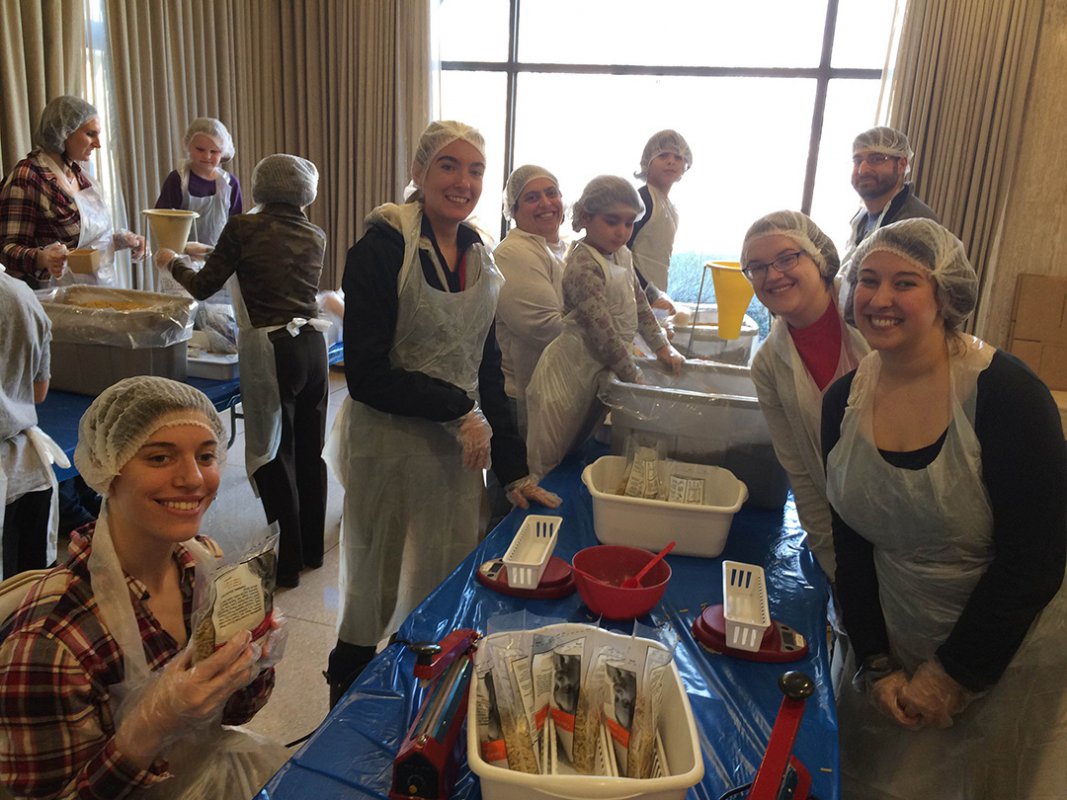 The large building of the Washington Hebrew Congregation accommodated four main work areas where volunteers sorted donated clothing, prepared snack bags, chopped and bagged vegetables destined for soup pots, and assembled tuna noodle casseroles. Director of Financial Aid,
David Schrock
, who spent the morning loading and taping shut boxes of casseroles estimated at least 800 casseroles were prepared -- enough to probably feed at least 5,000 individuals. "The entire effort at WHC impressive. It was well organized, and everyone was having a great time." said Schrock.

The Washington Post
also published an article about The Catholic University of America's involvement in the Martin Luther King Jr. Day of Service.
Click here
to view the article.