November 05, 2015

CUA Securities Law Program Lecture Series Finishes with a Bang
Topic: Should In House Attorneys Be Responsible for Corporate Compliance Failures
The Securities Law Program's Fall Speakers Series came to an exciting finale on November 4 with a lively and insightful discussion of when attorneys, serving as general counsels or compliance officers, should be held liable for compliance failures in their firms.
This issue, which has bedeviled the Securities and Exchange Commission for several decades, was explained and debated by three iconic securities regulatory experts - Rick Ketchum (CEO of FINRA and former President of the NYSE - Regulation) Dick Walker, (General Counsel of Deutsche Bank), and our own Dan Gallagher (Class of 1999 and former Commissioner of the SEC). The talk was made all the more timely with the release the previous week of four major governmental and industry discussions on this matter, including two coming from the SEC and the Department of Justice. The combination of the talented panel and the recent debate flowing about this issue in the news brought out a 'packed house' of alumni, students, and local lawyers to the Slowinski Courtroom.
The discussion focused upon what are the elements of a reasonable and legally defensible compliance program. Appropriately, this spring, the Securities Law Program will introduce for all students a practical course in Securities: Compliance, to be taught by the former Deputy Executive Director of the Municipal Securities Rulemaking Board and now partner at Greenberg Traurig LLP, Ernesto Lanza.
This panel discussion was one of the highlights of the series, which was largely engineered by former Commissioner Dan Gallagher in cooperation with Prof. David Lipton, director of the Securities Law Program.
Lipton revealed that at the reception following the talk, he was approached by a securities professor from a New York City law school, who asked what it takes to create a Securities Law Program such as the one we have had at CUA Law for more than thirty years. Paraphrasing a comment made by Dean Attridge at the Annual Securities Alumni Luncheon held earlier that afternoon at the Army/Navy Club, Lipton replied "it takes a community."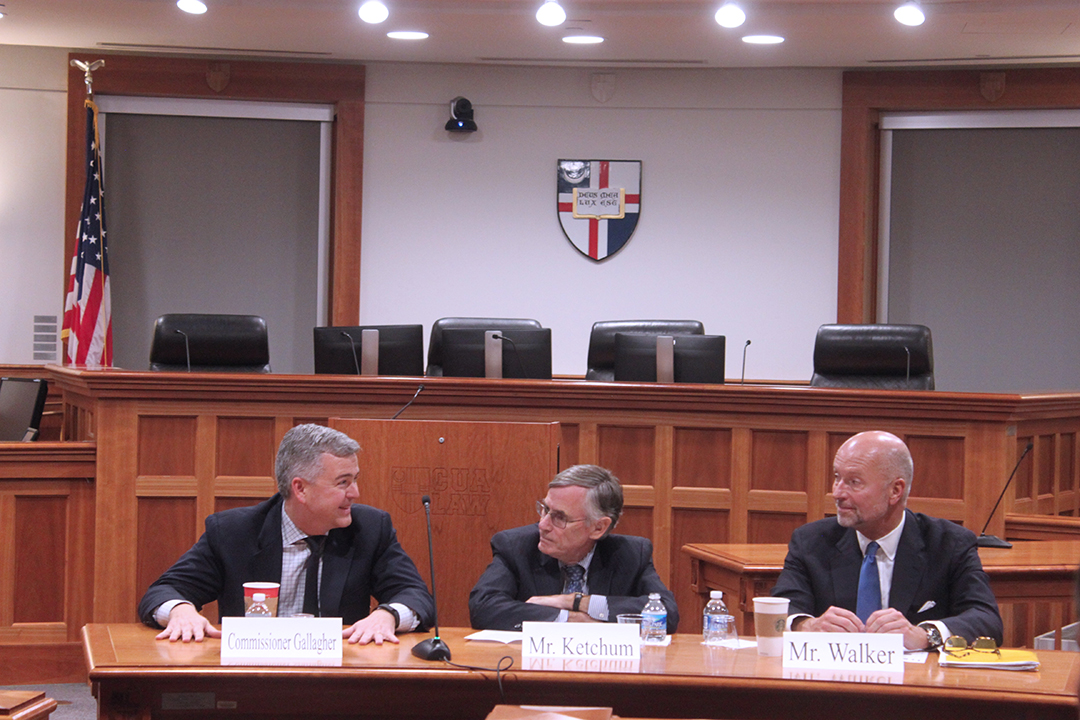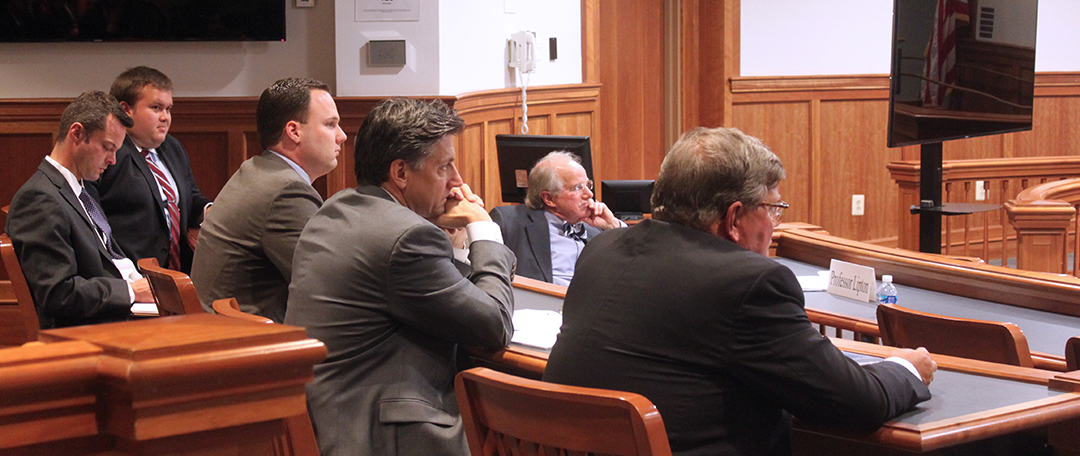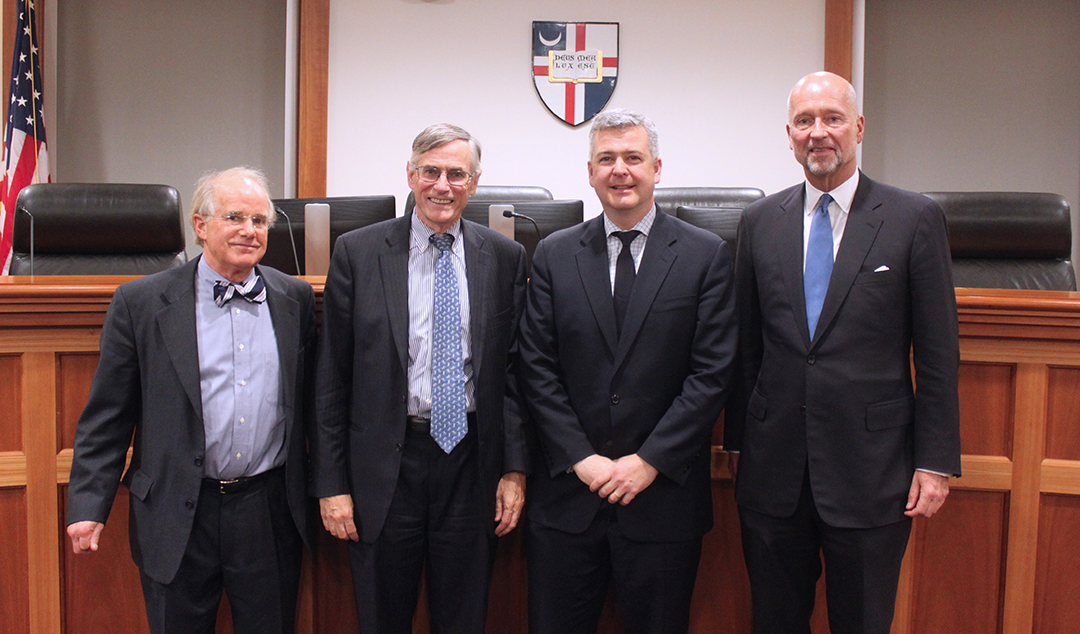 (L to R) David Lipton, Rick Ketchum,
Dan Gallagher, and Dick Walker