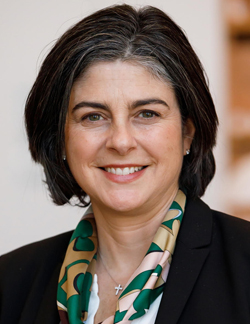 Elizabeth Kirk is the Center's Director and a Research Associate and Lecturer at The Catholic University of America Columbus School of Law. She joined the Columbus School of Law after serving as the Director and Kowalski Chair of Catholic Thought at the Institute for Faith and Culture at the St. Lawrence Catholic Campus Center at the University of Kansas. From 2005 to 2010, she served as the Associate Director of the Notre Dame Center for Ethics and Culture, an interdisciplinary center inspired by the teachings of St. Pope John Paul II and dedicated to bringing the Catholic moral, intellectual and cultural tradition to bear upon the formation of students. From 2012 to 2016, Kirk served as a resident fellow in cultural and legal studies at the Stein Center for Social Research at Ave Maria University.
To learn more about Director Kirk, click here to view her Faculty page.
---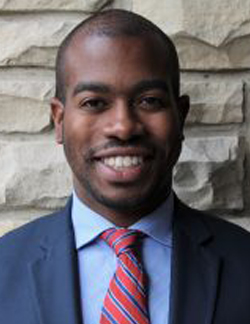 Louis Brown is the Center's Associate Director. Brown received a Juris Doctorate from Howard University School of Law. After law school, he first worked as a private practice attorney for a firm where he practiced labor law and commercial litigation. He later served as associate director of social concerns for a state Catholic conference. While at the conference, among other efforts, he advocated for life-affirming health care policy, co-led a legislative coalition in favor of housing non-discrimination legislation, advocated for in-state tuition for undocumented immigrants, and sought to protect the social safety net for the poor. Brown went on to become a Congressman's legislative counsel and his liaison to the U.S. House Committee on the Judiciary. He also served as the Congressman's primary health care staffer. To learn more about Associate Director Brown, click here.
---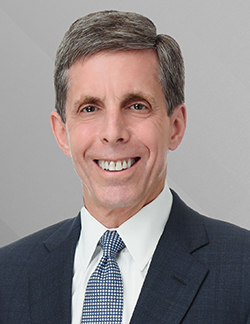 William H. Rooney is the Lumen Legis Fellow of the Center and a Lecturer at the CUA Columbus School of Law. Mr. Rooney is also a partner of Willkie Farr & Gallagher LLP, is co- head of Willkie's Antitrust Practice Group, and has practiced antitrust law for over 30 years. Mr. Rooney is a Trustee of the Dietrich von Hildebrand Legacy Project and has collaborated with the Collegium and the Portsmouth Institutes. He has been a lifelong student of the Catholic intellectual tradition and its intersection with law and economics. Mr. Rooney has a B.A. from the University of Notre Dame, a J.D. from Yale Law School, a Diploma in Law from the University of Oxford, and an M.A. in Philosophy from Holy Apostles College and Seminary. He aspires to contribute to the Center in collaboration with students, scholars, and practitioners and through his experience in philosophy, law, and economics. Mr. Rooney is especially interested in studying the human person as the imago Dei who receives the light of all law from God, the Eternal Light, Creator, and Lawgiver. 
To learn more about William Rooney, click here.