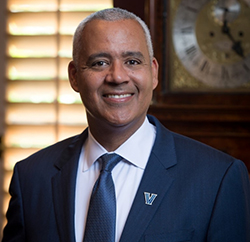 Dean Mark C. Alexander is the Arthur J. Kania Dean and Professor of Law at the Villanova University Charles Widger School of Law. As the School's chief administrator and chairperson of the faculty, Alexander is responsible for all facets of the Law School, including its long-term strategic and academic planning, curricular initiatives, faculty research and teaching support, student services, and fundraising and alumni relations. Alexander previously served as Associate Dean for Academics at Seton Hall University's School of Law. His responsibilities included oversight of the curriculum's academic components, collaboration with the faculty and administration on implementation of the School's strategic plan, and management of the career, enrollment and student services offices. A member of Seton Hall's Law School faculty for two decades, he was honored as Professor of the Year on numerous occasions.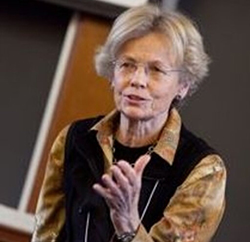 Elizabeth Bartholet is Professor of Law, Emeritus. She served until June 30, 2021 as the Morris Wasserstein Public Interest Professor of Law and Faculty Director of the Child Advocacy Program, which she founded in the fall of 2004. Her specialties include civil rights and family law, specializing in child welfare, adoption, and reproductive technology. Before joining the Harvard Faculty, she was engaged in civil rights and public interest work, first with the NAACP Legal Defense Fund, and later as founder and director of the Legal Action Center, a non-profit organization in New York City focused on criminal justice and substance abuse issues. She is the author of many publications on child welfare.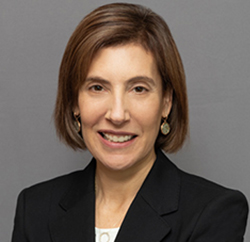 Lisa Blatt, Esq., serves as Chair of Williams & Connolly's Supreme Court and Appellate practice. Lisa has argued 46 cases before the United States Supreme Court, prevailing in 41, an 89% win rate. The National Law Journal has called her a "visionary" and one of "the 100 most influential lawyers in America." Bloomberg has described her as a "legendary high court litigator" while The National Journal likewise has referred to her as a "SCOTUS legend." In 2021, The American Lawyer recognized Lisa as the "Litigator of the Year." Lisa's appellate work has been highlighted by multiple publications and has earned her rankings Chambers USA, Benchmark Litigation, The Legal 500, and Washingtonian Magazine.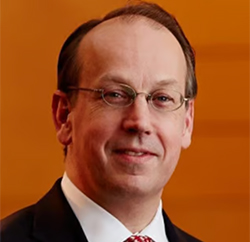 Paul D. Clement, Esq. served as the 43rd Solicitor General of the United States from June 2005 until June 2008. Before his confirmation as Solicitor General, he served as Acting Solicitor General for nearly a year and as Principal Deputy Solicitor General for over three years. Mr. Clement has argued over 100 cases before the United States Supreme Court and has argued more Supreme Court cases since 2000, more than any lawyer in or out of government.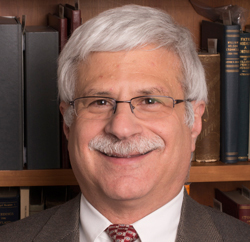 Robert A. Destro has been a member of the CUA Law faculty since 1982, served as Interim Dean from 1999-2001, and as Director of the University's Institute for Policy Research and Catholic Studies from 2017-2019. He served as Assistant Secretary of State for Democracy, Human Rights, and Labor and the U.S. Senate confirmed his appointment on September 18, 2019. As Assistant Secretary, he led the State Department's worldwide policy and foreign assistance programs on human rights and democracy issues such as free and fair elections, Internet freedom, and the growth of the surveillance state. His work on labor issues focused on State Department and inter-agency efforts to ensure that business supply chains do not include goods or services produced by slave or forced labor. He also served as the State Department's Special Representative for Tibetan Issues. In the domestic sphere, Professor Destro has been an advisor to churches and religious organizations from a variety of religious traditions and is regularly involved in cases raising civil rights issues from free speech and free exercise, to employment law and tax policy.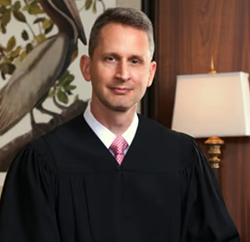 Hon. Kyle Duncan, one of the most distinguished jurists in the country, sits on The United States Court of Appeals for the Fifth Circuit. Prior to judicial service, Judge Duncan was partner at the Washington, D.C., firm of Schaerr Duncan LLP. He was previously Assistant Solicitor General in the Office of the Solicitor General in the Texas Attorney General's Office and taught at The University of Mississippi School of Law and Columbia University School of Law.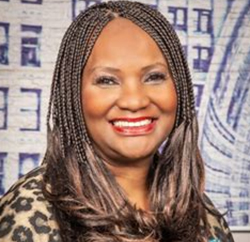 Deborah Enix-Ross, Esq., is president of the American Bar Association, the world's largest voluntary association of lawyers, judges, and other legal professionals. She is a senior adviser to the International Dispute Resolution Group of Debevoise & Plimpton in New York City. Enix-Ross served as chair of the ABA's policymaking House of Delegates and as chair of the ABA Center for Human Rights. As chair of the ABA International Law Section, she co-founded the Women's Interest Network and worked with the International Bar Association to create its Women's Interest Group. She also led an international legal exchange delegation to Liberia, Sierra Leone, and Ghana, where she delivered an address commemorating the country's 50th anniversary of independence.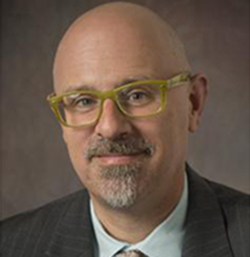 Professor Tom Ginsburg, University of Chicago Law School, focuses on comparative and international law from an interdisciplinary perspective. He holds BA, JD, and PhD degrees from the University of California at Berkeley. His latest book is Democracies and International Law (2021), winner of two best book prizes, and his prior books include How to Save a Constitutional Democracy (2018), written with Aziz Z. Huq, which won the best book award from the International Society of Constitutional Law; Judicial Review in New Democracies (2003), which won the C. Herman Pritchett Award from the American Political Science Association; The Endurance of National Constitutions (with Zachary Elkins and James Melton, 2009), which also won a best book prize from APSA; and Judicial Reputation (with Nuno Garoupa, 2015).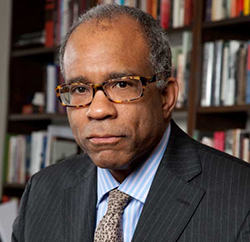 Professor Randall Kennedy is Michael R. Klein Professor at Harvard Law School where he teaches courses on contracts, criminal law, and the regulation of race relations. He was born in Columbia, South Carolina. He attended St. Albans School, Princeton University, Oxford University, and Yale Law School. He served as a law clerk for Judge J. Skelly Wright of the United States Court of Appeals and for Justice Thurgood Marshall of the United States Supreme Court. He is a member of the bar of the District of Columbia and the Supreme Court of the United States. Awarded the 1998 Robert F. Kennedy Book Award for Race, Crime, and the Law. He is a member of the American Law Institute, the American Academy of Arts and Sciences, the American Philosophical Association, and a Trustee emeritus of Princeton University.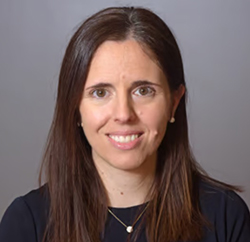 Jennie Bradley Lichter is currently Deputy General Counsel at The Catholic University of America, and Senior Legal Fellow at the Religious Freedom Institute. She previously served in the White House as a Deputy Assistant to the President and Deputy Director of the White House Domestic Policy Council (DPC).  Prior to her White House service, Jennie worked on policy issues and federal judicial (including Supreme Court) confirmation efforts in the Office of Legal Policy at the U.S. Department of Justice. She previously served as in-house counsel for the Archdiocese of Washington, and as an associate at Jones Day. Jennie clerked for Judge David B. Sentelle on the D.C. Circuit and for Judge Steven M. Colloton on the Eighth Circuit in Des Moines. She graduated from the University of Notre Dame and from Harvard Law School. Prior to law school she earned a graduate degree in Theology & Religious Studies from the University of Cambridge.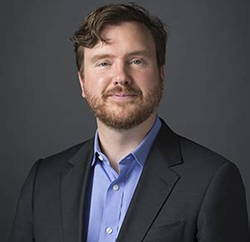 Greg Lukianoff is an attorney, New York Times best-selling author, and the President and CEO of the Foundation for Individual Rights and Expression (FIRE). He is the author of Unlearning Liberty: Campus Censorship and the End of American Debate, Freedom From Speech, and FIRE's Guide to Free Speech on Campus. Most recently, he co-authored The Coddling of the American Mind: How Good Intentions and Bad Ideas Are Setting Up a Generation for Failure with Jonathan Haidt. This New York Times best-seller expands on their September 2015 Atlantic cover story of the same name. Greg is also an Executive Producer of Can We Take a Joke? (2015), a feature-length documentary that explores the collision between comedy, censorship, and outrage culture, both on and off campus, and of Mighty Ira: A Civil Liberties Story (2020), an award-winning feature-length film about the life and career of former ACLU Executive Director Ira Glasser.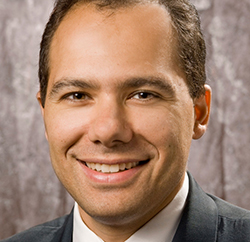 Ilya Shapiro, Esq., is a senior fellow and director of constitutional studies at the Manhattan Institute. Previously he was executive director and senior lecturer at the Georgetown Center for the Constitution, and before that a vice president of the Cato Institute and director of Cato's Robert A. Levy Center for Constitutional Studies. Mr. Shapiro is the author of Canceling Justice: The Illiberal Takeover of Legal Education (forthcoming 2024) and Supreme Disorder: Judicial Nominations and the Politics of America's Highest Court (2020), coauthor of Religious Liberties for Corporations? (2014), and editor of 11 volumes of the Cato Supreme Court Review (2008-18). Shapiro has testified many times before Congress and state legislatures and has filed more than 500 amicus curiae "friend of the court" briefs in the Supreme Court.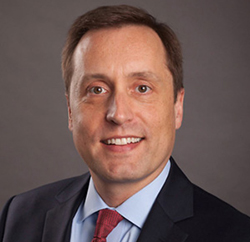 Shaun M. Snyder, Esq. serves as the Executive Director of the National Association of State Treasurers (NAST) and the NAST Foundation. Before NAST, Shaun served as the Chief Operating Officer for the American Psychiatric Association (APA). Prior to the APA, Shaun served as the Chief Operating Officer for the Washington, DC Department of Health. Prior to his departure, Shaun was appointed Interim Director of Health by the Mayor. Shaun also served as Special Assistant to the General Counsel of the United States Department of Housing and Urban Development and as Legislative Counsel and Counsel to the Committee on Health at Washington, DC's City Council. Shaun received his undergraduate degree in Government and Politics from the University of Maryland, his law degree from the Georgetown University Law Center, and his MBA from The George Washington University. He is licensed to practice law in Maryland and the District of Columbia as well as before the U.S. Supreme Court and possesses a Certified Association Executive (CAE) designation from the American Society of Association Executives (ASAE). Shaun serves as President-Elect of the D.C. Bar, and he also serves on the Board of Directors of the D.C. Bar Pro Bono Center.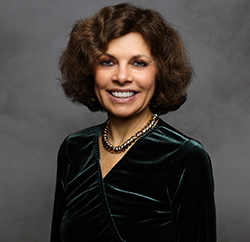 Professor Nadine Strossen, the John Marshall Harlan II Professor Emerita at New York Law School and past national President of the American Civil Liberties Union (1991-2008), is a Senior Fellow with FIRE (the Foundation for Individual Rights and Education) and a leading expert and frequent speaker/media commentator on constitutional law and civil liberties. She has testified before Congress on multiple occasions. She serves on the advisory boards of the ACLU, Academic Freedom Alliance, Heterodox Academy, National Coalition Against Censorship, and the University of Austin. She is the author of HATE: Why We Should Resist It with Free Speech, Not Censorship (2018) and Free Speech: What Everyone Needs to Know (forthcoming 2023).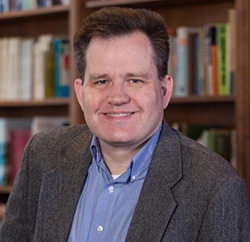 Dr. Keith E. Whittington is William Nelson Cromwell Professor of Politics in the Department of Politics at Princeton University. He is the author of Speak Freely: Why Universities Must Defend Free Speech, among many other publications on constitutional interpretation, history, and policy. He is the editor (with Neal Devins) of Congress and the Constitution. and editor (with R. Daniel Kelemen and Gregory A. Caldeira) of The Oxford Handbook of Law and Politics. He has been a John M. Olin Foundation Faculty Fellow and American Council of Learned Societies Junior Faculty Fellow, and a Visiting Scholar at the Social Philosophy and Policy Center, and a Visiting Professor at the University of Texas School of Law. He is a member of the American Academy of the Arts and Sciences.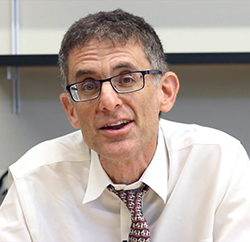 Dr. Jonathan Zimmerman, Ph.D., of The University of Pennsylvania is one of the foremost education historians working today. His work examines how education practices and policies have developed over time, and the myths that often cloud our understanding of teaching and learning. He has a particular interest in how political and social movements come to shape education. A former Peace Corps volunteer and high school teacher, Zimmerman has written for the New York Times, the Washington Post, the Philadelphia Inquirer, the Chronicle of Higher Education, The New York Review of Books, and The Atlantic.

Symposium Coordinators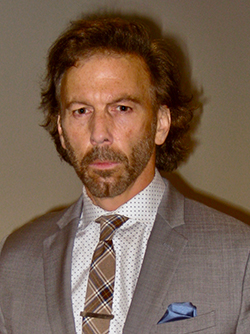 A.G. Harmon, Ph.D.: A.G. Harmon is the author of A House All Stilled, the winner of The Peter Taylor Prize for the Novel in 2001. His short story collection, Some Bore Gifts, was published by Word Galaxy Press in 2018. Other fiction, essays, and reviews have appeared in such publications as Triquarterly, The Antioch Review, Shenandoah, Image, The Bellingham Review, Logos, The Arkansas Review, Dappled Things, and Commonweal. His work on Shakespeare and the law, Eternal Bonds, was published by SUNY Press in 2004. He received his J.D. from the University of Tennessee and his Ph.D. in English The Catholic University of America.
He has taught a range of courses at CSL, including Remedies, Jurisprudence, Professional Responsibility, Legal Drafting, and courses in scholarly writing. He is the Co-Director of CSL's Seigenthaler Sutherland-Cup First Amendment Moot Court Competition.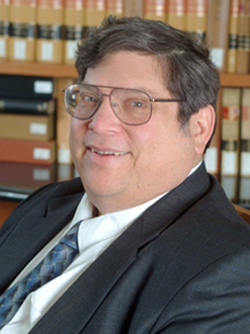 Marshall J. Breger is a professor of law at The Catholic University of America Columbus School of Law. From 1993-95, he was a senior fellow at the Heritage Foundation, Washington, D.C. During the George H.W. Bush Administration he served as Solicitor of Labor, the chief lawyer of the Labor Department with a staff of over 800. During 1992 by presidential designation he served concurrently as Acting Assistant Secretary for Labor Management Standards.

From 1985-91 Breger was chairman of the Administrative Conference of the United States, an independent federal agency. During 1987-89 he also served as alternate delegate of the U.S. to the U.N. Human Rights Commission in Geneva. From 1982-84 he served as special assistant to President Reagan and his liaison to the Jewish Community. In Fall 2002, Breger was Lady Davis Visiting Professor of Law at the Hebrew University of Jerusalem. In Fall 2003 he was Distinguished Sy-Cip Fulbright Lecturer in the Philippines.