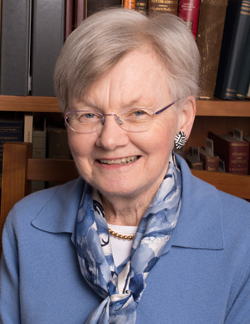 Expertise
Clinical Legal Education
Low-Income Housing
Ellen Scully served as  the director of Columbus Community Legal Services, the law school's legal clinic, for more than twenty-five years. Scully earned her bachelor's degree in 1964 from Salve Regina College and her J.D. from the Columbus Law School, The Catholic University of America, in 1967. She has served on numerous committees of the courts of the District of Columbia and the Bar of the District of Columbia. Professor Scully is considered an expert in landlord and tenant cases. She has also served as a member of the Task Force on Racial and Ethnic Bias and the Task Force on Gender Bias in the Courts. In addition, Professor Scully supervises General Practice clinic students on a number of issues facing low-income residents of the District of Columbia. The students have represented hundreds of clients in matters before federal and district agencies and the courts of the District of Columbia. They have also lobbied on behalf of clients and client groups and have worked with community organizations. Professor Scully has been active in clinical legal education for over 25 years.
Professor Scully has received recognition for her commitment to the community she serves. She was the 1999 recipient of The Jerrold Scoutt Prize from the The District of Columbia Bar Foundation, and was also honored by the Columbus School of Law with its Mary, Mirror of Justice Award.

     
Research and Writing
Professor Scully's research and writing is generally case specific; primarily on the trial level and including a few appeals. She was appointed by D.C. Court of Appeals to serve as Amicus to the court when it was sitting en banc.