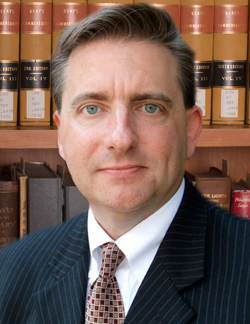 Expertise
The Consumer Protection Project
Federal Income Tax
Consumer Bankruptcy
Family Law
Paul Kurth serves as the director of the Low Income Taxpayer Clinic where he supervises students in representing clients in matters relating to tax controversies with the IRS and local jurisdictions, bankruptcy, and family law. He also works with students in conducting community outreach projects to educate taxpayers on such topics as taxpayer rights and responsibilities and on the federal personal income tax system. As part of Columbus Community Legal Services, Paul Kurth has also worked in conjunction with the Families and the Law Clinic to provide holistic services to domestic violence survivors.
Prior to joining Columbus Community Legal Services, Paul Kurth was a sole practitioner whose expertise included family law, education law, and consumer protection law. Before obtaining his juris doctor, Paul Kurth worked for over ten years as a teacher and as an administrator in Montgomery County Public Schools.
Paul Kurth holds a B.Ed. from the University of Toledo, an M.S. in Administration and Supervision from Johns Hopkins University, and a J.D. from the Catholic University of America, Columbus School of Law.