March 17, 2020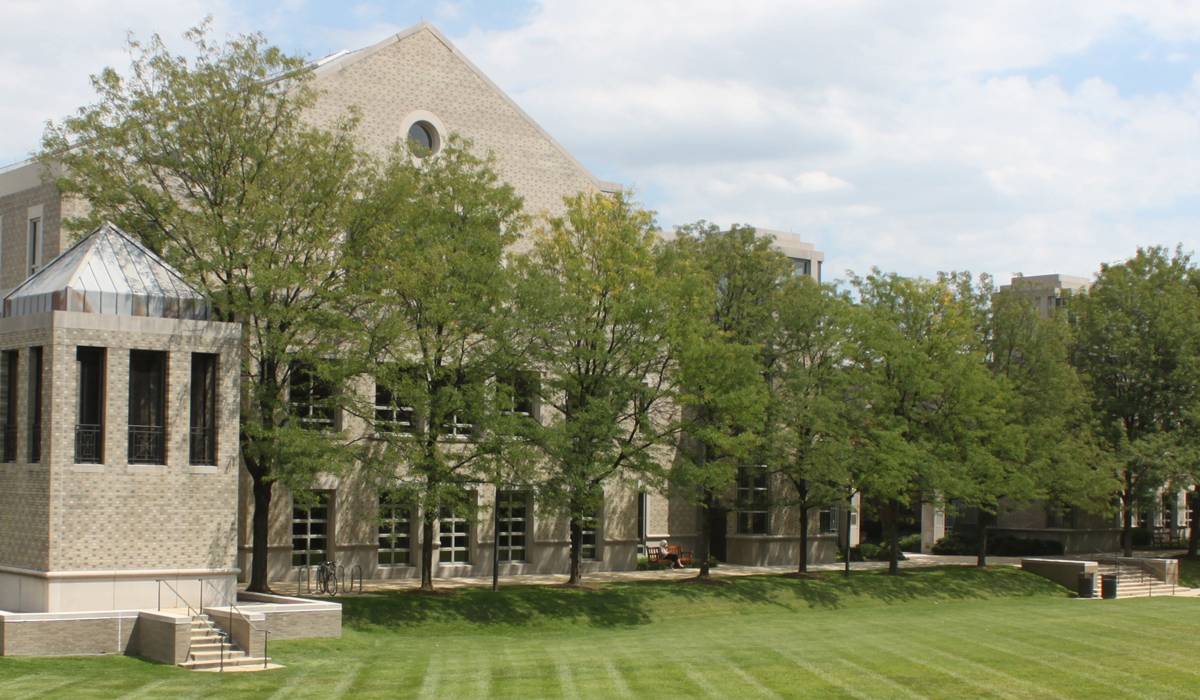 Dear Columbus School of Law Community,
The US News ranking of law schools for 2021 was released today. The Columbus School of Law is ranked 111. We were ranked 108 last year, and 110 the year before that. In fact, we have been ranked in a narrow band for the last seven years, so this year's ranking appears to be part of a normal fluctuation.
To anyone who really knows our law school -- including me, and I'm new -- it is obvious that the rankings do not adequately reflect the quality and value of the education we provide -- and have been providing for more than 120 years. We punch far above our weight.
Among other things, we are one of the top law schools in the country for preparing lawyers for, and sending them into, public service and have been ranked as such by another publication. That is so fitting: our school's culture is one of trying to instill in students a sense of the profound responsibility lawyers have to serve the community, and we are proud of it.
We have also been ranked highly by other publications for preparing lawyers for private practice. Indeed, we produce some of our nation's best lawyers, but also some of its best business leaders, public servants, and advocates for the vulnerable. I know because I've been traveling around the country meeting them, and I'm amazed at what our alums are doing -- and at how successful they are at doing it. We need to communicate that better to the larger community, and we will.
All of that said, everyone wants to improve in the rankings, and we will continue to try to do that, despite the sometimes frustrating and self-perpetuating way in which they are calculated. Let me highlight a few points in that regard, especially because there is some really good news here:
1. The "selectivity" of a law school provides 25% of the weight of the ranking calculation. This is measured according to our admissions rate and the median LSAT scores and GPAs of our last entering class. We improved significantly in this category. We were one of only 19 law schools in the entire country to move all six of our LSAT and GPA metrics upward (meaning the 25th, 50th, and 75th percentile scores for each). All of these measures for us, on their own, are now in the top 100, and we are seeking to advance them further.
2. Our bar passage rate improved dramatically, from about 69% to about 84%, for US News purposes. It looks as if, on their own, our numbers on the measure used for this part of the ranking may be in the top 65. Unfortunately, bar passage makes up only 2% of the total rankings score. Nonetheless, it is incredibly good news for our graduates that our school's conscientious efforts -- and incredibly hard work -- to support bar passage are paying off so well.

3. We had a small tick downward in our average rating by judges and practitioners, but this likely reflects a change this year in the sample used for the survey by US News, rather than an actual change in our reputation. We are still in the top 100 on this measure. This score continues to be significantly higher than our average rating by other law schools, which remains unchanged. These two scores together make up 40% of the US News ranking, and the difference in how we have been doing on each of them generally reflects how focused we have been on the quality of our teaching, for the purpose of producing outstanding, practice-ready lawyers, a purpose which we have fulfilled. We will stay laser-focused on that strength, but you will also see us build our research and publication profile in the coming years. We are planning ways to help people get to know us better.

4. Our student to faculty ratio (3% of the total score) and expenditures per student (11.25% of the total score) experienced somewhat negative movement this year. Our student to faculty ratio is still in the top 70 (6.5 students per faculty member), but it was in the top 40. Expenditures per student is simply a poor measure of anything good, and one could easily make the case in this day and age that one should view higher expenditures per student as a negative. Both of these factors have been affected for us in part by several faculty retirements that have not yet been replaced. However, we are now focused on hiring new faculty and have an outstanding member joining us in the fall and more slots to fill.

5. Finally, our job placement rates are not as high as they should be, and they account for 18% of the total ranking score. Part of this has to do with the jobs that US News will count; our actual placement rates are not nearly as low as they will report. And with respect to those jobs that US News will count, our placement rates did not fall. In fact, they have been consistent over the last several years and showed some improvement in the raw numbers for the rankings this year. These rankings were based on job placements for the class of 2018 -- and we are doing as much as we can to help those graduates who still need it find positions -- but we already can see in our internal data that the rates for the class of 2019 should be significantly improved. Our Office of Career and Professional Development is focused on this issue and making good progress. We have many alums engaged in this effort as well and will continue to accept their assistance gratefully. We do not need the rankings on this to tell us to make it a priority: it is essential in itself, and already receiving a great deal of attention, and finding a great deal of success.
We also received positive news on other US News rankings apart from the overall ranking:
6. Our part-time law program ranking is #25 in the country, giving back just two spots after our great gain last year.
7. We are ranked #44 in the country for Clinical Training, up from #61 last cycle. Our clinical program is an enduring strength for us.
8. We are ranked #65 in the country for Trial Advocacy, up from #89 last cycle, likely as the result of our Trial Team's victory in the national championship last year.
9. We are viewed by peer schools as having top-100 programs in Clinical Training, Criminal Law, Intellectual Property, Tax Law, and Trial Advocacy, and we finished just out of the top 100 in Constitutional Law and International Law. This is the first year that Criminal Law and Constitutional law have been ranked, and those are positive initial results for us.
We will continue to build on our strengths, the foremost of which are our track record of producing capable, dedicated, practical, thoughtful, and nice lawyers -- yes, nice -- and our incredibly hospitable, supportive, and thriving community, of which I'm proud to be a member.
May everyone be well in these challenging times for public health, legal education, and daily life.

All the best,
Steve Payne
Stephen C. Payne
Dean, Columbus School of Law
Knights of Columbus Professor of Law
The Catholic University of America