August 13, 2020
The faculty at Catholic Law is comprised of educators dedicated to teaching, scholarship, and service. They are experts in their fields and critical thinkers about the law—examining all sides of an argument and teaching the next generation of lawyers to do so as well.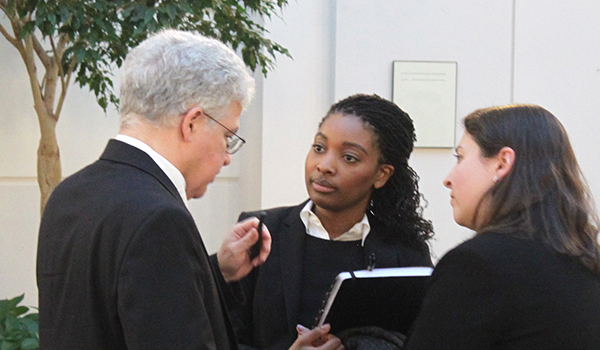 For Professor Antonio Perez, the ability to see an argument from different perspectives is a crucial skill for a good lawyer and advocate. "The capacity to understand the other side's argument or position better than they understand it themselves is the key to superior legal practice, whether it's in advocacy, counseling, or dealmaking. It requires a lot of empathy and open-mindedness and the ability to keep on thinking about problems from every possible perspective. That means learning how to listen and ask questions that enable you to see why people, especially the ones with whom you disagree, think what they think and want what they want." Perez is an expert in Public and Private International Law and has written extensively on both. Growing up as a Cuban refugee in New York City, Perez notes that he has always had an interest in international affairs, but his time as a State Department lawyer caused him to "dig into the relationship between international law, domestic law, and policy, and how that fits with advancing the values and interests of [his] adopted country."
After years of working on Wall Street and then in the State Department, Perez realized he missed the classroom and took the opportunity to pivot into teaching. With that decision, he "discovered that teaching and writing [are] even more fun and satisfying than I had ever dreamed." Perez continued, "Teaching is a vocation of service, and in that way, it is immensely rewarding. There's nothing like a really good discussion in the classroom."
In his classroom, Perez reiterates the importance of considering multiple perspectives. "Good students don't think about the law as a set of answers. They think about every legal problem as an ever-increasing set of questions. You don't run out of questions; you just run out of time to come up with new questions." To first-year students in his class, Perez adds, "Making legal arguments has to become muscle memory, and the chief goal of a 1L student is to develop the muscle memory instinctively to make the argument that's called for in any given situation."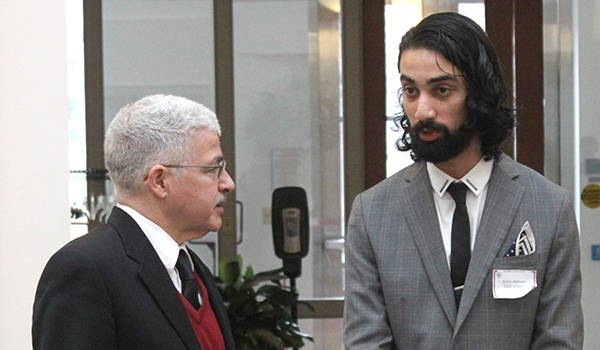 There is no getting around the fact that law school is hard work. It requires dedication and focus, but Perez would also say that it requires a third element—fun. "Law school and law practice should be fun, lots of fun if you embrace the new way of thinking that's required to succeed. If it's not fun, either you're not embracing what you need to embrace or the law's not for you. So make sure you are having fun."
To learn more about Professor Antonio Perez, his expertise, and his scholarship, visit Perez's Faculty Page.