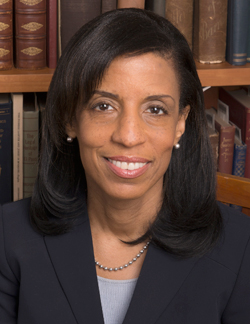 Thank you for visiting the website of The Catholic University of America Columbus School of Law (CUA Law). CUA Law has numerous strengths that make us a particularly attractive choice for prospective law students. These strengths include our location, our mission as part of The Catholic University of America, our extensive course offerings, and our very committed and accomplished faculty. Our website highlights these and other important aspects of the CUA Law community.

Attorneys occupy a unique position in our society. The mastery of legal skills offers an unparalleled opportunity to serve, and help our world become a better place. Your decision to attend CUA Law will afford you the perfect place and opportunity to study the law and legal doctrine; to develop practice skills, including critical legal analysis, legal writing, and advocacy; and to learn about the important roles that lawyers have in society.

CUA Law is located near the heart of Washington, D.C., a city like no other, and the center of our nation's legal system. Our location is just minutes away from the headquarters of the three branches of our government, and it offers easy access to opportunities at numerous federal agencies, corporations, law firms, judicial chambers, and nonprofits. These opportunities often lead to post-graduate employment, and professional networks.

Our approach to legal education at CUA Law fosters a strong bond of community, and can be summarized with three words: practical, focused, and connected. Practical means you will learn by doing and graduate ready to practice; focused reflects the emphasis placed on service to others among the many different areas of legal study we offer; and connected describes professors who take a personal interest in you, students who treat each other like family, and a supportive staff and alumni network.

At CUA Law, students experience a legal education that covers a vast array of course topics. Students are given the option of specializing through acceptance into one of our nationally recognized institutes in Comparative and International Law, Law and Public Policy, Law and Technology, and Securities Law. Alternatively, students may structure their upper-level coursework by practice area, or concentrations that include Civil Litigation, Criminal Litigation, Family Law, Intellectual Property, or Labor and Employment.

Our academic program is enriched by two study abroad summer programs: the International Business and Trade Summer Law Program in Cracow Poland, and the Human Rights Summer Law Program in Rome, Italy. CUA Law also is in the process of launching three new initiatives in the areas of corporate responsibility and compliance, religious liberty, and criminal justice reform. These initiatives seek to provide a practical response to some of the most pressing moral and ethical challenges of our times.

CUA Law has long been a leader in real world experiential programs where students learn while doing. Our practical skills curriculum includes a live-client clinical program, where students, under the supervision of clinical faculty, represent real clients facing a wide range of issues. The clinical legal education program at CUA Law is recognized as one of the best in the country, and is guided by our Catholic mission.

We also offer an extensive range of simulation courses in trial and appellate advocacy, negotiation, mediation, and arbitration that make our students practice-ready when they graduate. Additionally, we offer one of the most extensive externship programs in the country, which allows us to place our students in more than 200 legal offices, throughout the Washington metropolitan area.

Through the pages of this website, we hope you enjoy learning about CUA Law. We also invite you to visit our beautiful facility, attend classes, and experience, in person, the wonderful sense of community that we believe sets our law school apart from all others. On behalf of the faculty, students, and staff, we look forward to welcoming you to The Catholic University of America Columbus School of Law.
With best wishes,

Regina T. Jefferson
Dean and Professor of Law